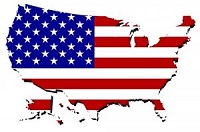 Despite only one state legalizing marijuana so far this year, for the Marijuana Policy Project, the glass is half full. We think so too.
The pressure is mounting on the United Nations to do something about the bloody drug repression in the Philippines.
Oregon's wide-open marijuana licensing system has created a mountain of marijuana, and that's driving prices down, down, down.
A federal bill to clear the way for more medical marijuana research has been filed, a fight is brewing over Utah's grower licensing decisions, and more.
A Florida sheriff's deputy breaks bad, a New Jersey cop probably shouldn't have done heroin on the job, and more.
The CDC reports that the overdose crisis may have peaked in 2017, El Chapo is sentenced to life in prison for exporting tons of cocaine and other drugs to the US, North Carolina lawmakers want to ban smokable hemp, and more.
More than 2,000 federal drug prisoners walk free today under First Step Act reforms, the drug czar touts declining drug overdose numbers and blames Obama, Texas prosecutors balk at low-level pot prosecutions now that hemp is legal, and more.
Democratic presidential contenders stake out marijuana and criminal justice positions, a North Dakota legalization initiative is approved for signature-gathering, Vancouver wants a safe drug supply of illicit opioids, and more.
A leading academic voice on drug and criminal justice policy has left us, skyhigh Virginia pot arrests prompt calls for reform, Brazil's rightist government moves to silence critical voices on drug policy, and more.
A marijuana banking bill gets a Senate committee hearing, a new poll finds pot is popular progressive policy plank, Juneau approves on-site marijuana consumption, and more.
Arkansas sees yet another marijuana legalization initiative filed, the Florida legalization initiative campaign nears a milepost, Colombian legislators seek to block their rightist president's repressive drug policies, and more.
Traffic stops in Vermont's largest city declined precipitously after marijuana legalization, a broad coalition urges the FDA to limit a ban on felons participating in the hemp industry, Florida's hemp legalization law is making it almost impossible to prosecute pot possession offenses, and more.
New York's governor signs a bill deepening pot decriminalization, a new congressional bill would let students with marijuana possession convictions get access to federal aid -- if they complete drug treatment -- and more.
Hemp and CBD are now legal in Ohio, a federal agency has proposed letting people with low-level drug convictions work in credit unions, the Trump administration moves to tighen up opioid prescribing for federal employees, and more.
Permission to Reprint:
This issue of Drug War Chronicle is licensed under a modified
Creative Commons Attribution license
. Articles of a purely educational nature in Drug War Chronicle appear courtesy of DRCNet Foundation, unless otherwise noted.