A marijuana banking bill gets a Senate committee hearing, a new poll finds pot is a popular progressive policy plank, Juneau approves on-site marijuana consumption, and more.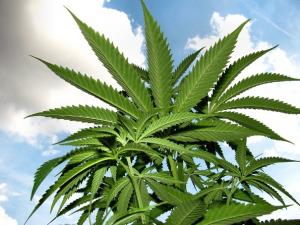 Marijuana Policy
Marijuana Banking Bill Gets Senate Committee Hearing. In a Senate first, the Banking, Housing and Urban Affairs Committee held a hearing Tuesday on the Safe and Fair Enforcement (SAFE) Banking Act (S. 1200) entitled "Challenges for Cannabis and Banking: Outside Perspectives." The act has broad support in the House, where 206 representatives have signed on as cosponsors. The bipartisan bill also has 31 cosponsors in the Senate. No vote was taken at Tuesday's hearing.
Poll Finds Marijuana Legalization Among Most Popular Progressive Policy Proposals. A national survey conducted by Marist Poll for NPR and the PBS Newshour found that 63% of respondents said legalizing marijuana is "a good idea," making it a more popular plank that banning the sale of assault weapons or raising the minimum wage to $15. The most popular plank espoused by Democrats was closing the gun show loophole, which won 89% support.
Juneau, Alaska, Assembly Approves On-Site Marijuana Consumption. The Assembly on Monday approved an ordinance that allows for the consumption of marijuana edibles at licensed shops and for smoking marijuana in designated outdoor areas. Marijuana smoking indoors is banned by city ordinance. While the ordinance will go into effect in 30 days, businesses will have to receive an endorsement from the state Marijuana Control Board before they can actually offer on-site consumption.
Medical Marijuana
Utah Grower Licensing Decision Challenged. After the state Department of Agriculture awarded only eight out of a possible 10 grower licenses, a rejected applicant has challenged the decision through an administrative appeal, claiming that the state granted licenses to unqualified growers and could create a medical marijuana shortage that forces patients to resort to the black market. The appeal will likely delay the rollout of medical marijuana because licenses cannot be finalized until appeals are resolved.