New York's governor signs a bill deepening marijuana decriminalization, a new congressional bill would let students with marijuana possession convictions get access to federal aid -- if they complete drug treatment -- and more.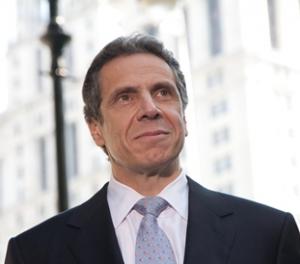 Marijuana Policy
New Bill Would Let Some Students with Marijuana Convictions Access Federal Aid -- If They Complete Drug Treatment. Led by Reps. Bill Foster (D-IL) and Gwen Moore (D-WI), a group of Democratic lawmakers filed a bill Friday that would protect college students from losing federal financial aid if they receive a marijuana possession conviction. But it also stipulates that the student must complete a drug rehabilitation program to maintain eligibility. The bill is titled the Second Chance for Students Act. "One mistake shouldn't mean the end of a student's education," Foster said. "For many students, financial aid can mean the difference between staying in school and dropping out. This legislation would ensure that students stay in school while they complete the required rehabilitation program. No student should have their future determined by one bad choice."
New York Governor Signs Bill Deepening Decriminalization. Gov. Andrew Cuomo (D) Monday signed into law a bill that removes criminal penalties for possession of up to two ounces of marijuana. It also seals past misdemeanor marijuana convictions. There will be a $50 fine for possession of less than an ounce and a $200 fine for possession of between one and two ounces. State Democrats had hoped to get legalization through this year, but when prospects for that faded, they got behind this decriminalization bill.
International
British MPs Urge Marijuana Legalization After Canada Trip. A cross-party group of members of parliament have called for marijuana legalization within five years after returning from an eye-opening trip to Canada. Conservative MP Jonathan Djanogly, Labor's David Lammy and Sir Norman Lamb of the Liberal Democrats crossed the Atlantic to study the adult-use marijuana market. "I want the market legalised, regulated and taken away from crime gangs," said Lammy, the MP for Tottenham in north London. "I want to see the strength of the stuff reduced, labelled and properly organized in this country."
Trinidad & Tobago Parliament to Get Decriminalization Bill by September. Attorney General Faris Al-Rawi said a bill to decriminalize marijuana possession is set to go before parliament by September. He said the draft legislation was nearly done and once approved by the cabinet will go to parliament. "We worked on it up to yesterday in its near completed form," he said on Friday.