At the beginning of 2019, hopes were high that as many as four or five states would legalize marijuana through the legislative process this year. That didn't happen, and the failure of both New Jersey and New York to get it done was especially dispiriting, given that governors and legislative leaders alike said they supported it.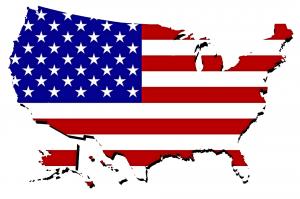 As we pass the mid-point of the year, and most state legislatures have adjourned, it's looking increasingly like we will have to settle for Illinois having gotten it done in 2019. But that's a glass half-empty attitude. In
a report released Monday
, the Marijuana Policy Project (MPP) sees a lot of progress this year.
"Virtually every legislature in the country is taking a close look at its marijuana policies, and many have adopted significant reforms in 2019," MPP director of state policies and lead report author Karen O'Keefe said in a press release accompanying the report. "Not a single legislature moved to repeal or roll back a medical cannabis or legalization law. Particularly with the first-of-its-kind legalization victory in Illinois, 2019 has been a milestone year for MPP and our movement."
One state, though, was called out for bucking the forward trend. MPP identified South Dakota as "the most stagnant," noting that it "has the dubious distinction of being the only state where there has been no forward progress on marijuana policies in 2019. The state lacks a medical cannabis, decriminalization, and legalization law, and no legislator even put forth a proposal to improve marijuana policies this year. While the legislature did pass a hemp bill in 2019, Gov. Kristi Noem (R) vetoed the modest measure, and the legislature could not muster the votes for an override. The Mount Rushmore State is also the only state that criminalizes 'internal possession' -- meaning a person can legally use marijuana in Canada but face jail time if they test positive in South Dakota."
Still, calling it "a historic year for marijuana policy and the movement," MPP pointed to 27 states where legalization bills were filed, decriminalization in three states, and progress in Congress, as well as incremental positive changes, such as expanding existing medical marijuana programs or adding on-site consumption to an existing legalization law.
And MPP even created a Top 10 2019 pot policy achievements. Here they are:
Marijuana Legalization in Illinois. On June 25, Illinois Gov. J.B. Pritzker made history by signing into law the Cannabis Regulation and Tax Act (CRTA) The Illinois House and Senate had approved the CRTA in late May. Adults 21 and older will be allowed to possess and purchase cannabis starting on January 1, 2020.
US House Prevents Federal Intervention.For the first time ever, the US House of Representatives approved a budget rider to prevent federal interference with adult-use marijuana laws.
Decriminalization in New Mexico. New Mexico decriminalizes marijuana, reducing the penalty for up to half an ounce of marijuana to a $50 civil fine.
Medical Marijuana in Georgia. Georgia approved in-state production of medical marijuana with up to 5% THC.
Decriminalization in North Dakota. North Dakota reduced the penalty for up to half an ounce of marijuana from a misdemeanor to an infraction carrying a maximum fine of $1,000.
Decriminalization of Very Small Amounts in Hawaii. Hawaii reduced the penalty for up to three grams of cannabis from up to 30 days in jail and a fine of up to $1,000 to a $130 civil fine.
On-Site Consumption in Colorado. Colorado legalized and regulated cannabis hospitality -- such as cannabis cafes -- in localities that opt in.
Home Delivery in Colorado. Colorado legalized home delivery.
Employment Protection in Nevada. Nevada prohibited most employers from conducting pre-job offer drug testing.
Guam Legalizes Marijuana. The US territory of Guam legalized and regulated marijuana for adults' use.