A federal bill to clear the way for more medical marijuana research has been filed, a fight is brewing over Utah's grower licensing decisions, and more.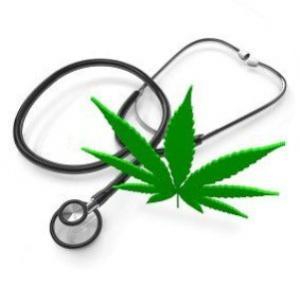 National
Bipartisan Lawmakers File Federal Bill to Break Medical Marijuana Research Logjam. A bipartisan group of lawmakers led by Rep. Earl Blumenauer (D-OR) has filed the Medical Marijuana Research Act, which aims to accelerate medical marijuana research by creating a less cumbersome registration process, reforming production and distribution regulations, and allowing for private manufacturing and distribution of marijuana for research purposes. "Forty-seven states have legalized some form of cannabis, yet the federal government is still getting in the way of further progress on the potential for research," said Blumenauer.
Mississippi
Mississippi Medical Marijuana Initiative Still Looking for Signatures. The Medical Marijuana 2020 campaign is still hunting signatures to qualify its medical marijuana initiative for the November 2020 ballot. The campaign needs to turn in some 86,000 valid voter signatures by October and says it has already gathered more than 100,00 raw signatures.
Utah
Utah Regulators Announce Choice of Applicants to Grow Medical Marijuana. The state Department of Agriculture and Food announced Friday it has chosen eight applicants that will be licensed to grow medical marijuana in the state. "Half of the awardees already have existing businesses in Utah and the other half are out of state but have Utah ties. All grows will be located in Utah. Seven of the proposed sites are in rural areas and one is in an urban area," Kerry W. Gibson, commissioner of the Utah Department of Agriculture and Food, said in a statement. The agency could have awarded up to 10 licenses, but said it wanted to avoid an oversupply of product.
Utah Grower Licensing Decision Challenged. After the state Department of Agriculture awarded only eight out of a possible 10 grower licenses, a rejected applicant has challenged the decision through an administrative appeal, claiming that the state granted licenses to unqualified growers and could create a medical marijuana shortage that forces patients to resort to the black market. The appeal will likely delay the rollout of medical marijuana because licenses cannot be finalized until appeals are resolved.
[For extensive information about the medical marijuana debate, presented in a neutral format, visit MedicalMarijuana.ProCon.org.]