Arkansas sees yet another marijuana legalization initiative filed, the Florida legalization initiative campaign nears a milepost, Colombian legislators seek to block their rightist president's repressive drug policies, and more.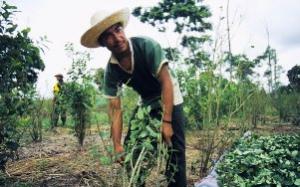 Marijuana Policy
Arkansas Sees Second Legalization Initiative Filed. A group calling itself Arkansas True Grass has filed a marijuana legalization initiative with the secretary of state's office. The Arkansas Recreational Marijuana Amendment would legalize the use of the drug and expunge any previous criminal convictions for marijuana possession. Earlier this month, another pro-legalization group, the Arkansas Drug Policy Education Group, separately filed two legalization initiatives.
Florida Legalization Initiative Nears Early Signature Benchmark. Regulate Florida, the group trying to put a legalization initiative on the 2020 ballot, says it has nearly enough signatures to trigger a review of the ballot summary by the state Supreme Court. The court will look at whether the summary follows state ballot guidelines. The trigger point is just over 10% of the 766,200 valid voter signatures required to make the ballot. Reaching the trigger point also requires state economists to conduct an economic impact study of the initiative.
New York City Council Passes Two Marijuana Reform Resolutions. The city council on Tuesday approved a pair of marijuana reform resolutions as part of a package of marijuana legislation the council's Progressive Caucus is seeking to advance. The first resolution calls on the city's child services department to clarify that "finding that a person's mere possession or use of marijuana does not by itself create an imminent risk of harm to a child, warranting the child's removal," while the second calls on the legislature to pass a bill requiring the New York Department of Health to create hospital drug testing regulations for pregnant women or those giving birth, "including informing patients of their rights before any discussion of drug use or drug testing."
International
Colombian Congress Presents Bills to Decriminalize Drug Use, Ban Glyphosate. In a slap in the face to President Ivan Duque, the legislative opposition and the center-right bloc presented four bills that seek to decriminalize drug use and ban glyphosate, the chemical the government wants to use to fumigate coca. The package of bills seeks to reverse Duque's repressive drug policies, which have the support of only a minority of conservative and far-right parties. What opposition lawmakers want is to curb drug abuse by strengthening health care and to fight drug trafficking via voluntary crop substitution and rural development.