Traffic stops in Vermont's largest city declined precipitously after marijuana legalization, a broad coalition urges the FDA to limit a ban on felons participating in the hemp industry, Florida's hemp legalization law is making it almost impossible to prosecute marijuana possession offenses, and more.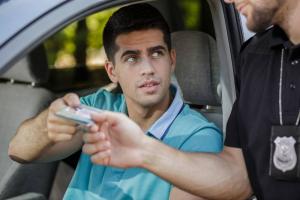 Marijuana Policy
FDA Again Rejects Petition to Further Restrict Marijuana. For the second time, the Food and Drug Administration (FDA) has rejected an effort by a prohibitionist group to classify marijuana and THC as "negative monographs," which is a classification for substances the agency considers not "generally recognized as safe and effective." Such substances are illegal to market. Drug Watch International's petition was rejected by the FDA in July 2018, but the group appealed that decision. Now, the FDA has shot down that appeal.
Burlington, Vermont, Traffic Stops Dropped 70% After Legalization. The Burlington Police Department, the state's largest local police force, is reporting that traffic stops in the city declined by 70% since the state legalized marijuana. Police officials are saying that legalization is the cause of the decline. The decline in traffic stops held true for all races.
Hemp
Coalition Urges USDA to Limit Hemp Industry Felon Ban. A coalition of farmers, drug policy organizations, and state agricultural officials are urging the US Department of Agriculture (USDA) to limit the scope of a ban on people with felony drug convictions from participating in the legal hemp industry. Under the language of the 2018 Farm Bill, the ban only stands for 10 years from the date of conviction, but the coalition says it is concerned that the language could be read to bar such people from any hemp-related occupation while the congressional intent was to only have it applied to people seeking a license to actually grow hemp.
Florida's Hemp Law Is Screwing Up Marijuana Prosecutions. The state law legalizing hemp, which took effect July 1, has effectively stopped enforcement of marijuana possession laws in their tracks, police and prosecutors are complaining. The law legalized cannabis plants containing 0.3% THC or less; the problem for law enforcement is that police field drug tests can identify plant matter as cannabis, but can't measure THC levels to determine whether it is hemp or marijuana. As the Leon County Sheriff's Office noted in a legal bulletin, "the current tests kits in use by law enforcement do not have the capability to distinguish between legal hemp and illegal cannabis, and thus cannot be used to determine probable cause." As a result, some jurisdictions have already decided to stop prosecuting minor marijuana cases.