Arizona legalizers are closing in on their needed signatures, California Teamsters kick in some bucks to oppose legalization, the Patagonia clothing company gets behind industrial hemp, and more.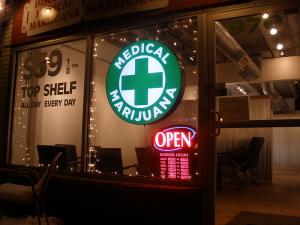 Marijuana Policy
Arizona Legalizers Have 215,000 Signatures, They Need 150,000 Valid Ones. With two weeks until their July 7 signature gathering deadline, the Campaign to Regulate Marijuana Like Alcohol says it has gathered 215,000 signatures, just short of its goal of 230,000. If the campaign obtains all 230,000 and has a 25% invalidation rate or less, it qualifies. If it has a 30% invalidation rate, it falls just short. Stay tuned.
California Teamsters Kick In Cash to Anti-Legalization Campaign. Joining police and prison guards in opposing the Adult Use of Marijuana Act (AUMA) legalization initiative are the California Teamsters. The truck drivers' union has donated $25,000 to the anti-legalization Coalition for Responsible Drug Policies. The Teamsters' concerns appear to be less with legalization itself than with the initiative's vision of legal marijuana distribution. The Teamsters want distribution to follow the alcohol distribution model, which would benefit its membership.
Medical Marijuana
Ohio Medical Marijuana Bill Amended to Remove Pharmacist Requirement. The Senate has changed House Bill 523 to remove language added by a committee that required dispensaries to be run by a licensed pharmacist. The Senate also expanded the definition of pain to qualify for medical marijuana. Patient advocates cheered both moves. The bill is expected to head for a full floor vote as early as today.
Industrial Hemp
Patagonia Clothing Company Gets Behind Hemp. The outdoor clothing retailer is getting behind the push to legalize industrial hemp. The California-based company has created a documentary about Kentucky farmer Michael Lewis, who was the first to grow industrial hemp in the US since World War II. The documentary is called "Harvesting Liberty."
International
Former French Anti-Drug Boss Investigated for Drug Smuggling. Francois Thierry, the former head of the anti-drug agency, Octris, is being investigated over allegations that he imported drugs to supply one of his informers and the he ordered the smuggling of several tons of hashish from Morocco. One informant told the newspaper Liberation that French police officers delivered 19 tons of hash to a Spanish villa he occupied on behalf of Thierry. The drugs were supposed to be bait to catch traffickers, but only some were seized while the rest went to a convicted drug dealer who was an informer for Thierry. This allowed Thierry to trumpet drug busts to the press, but also eliminated the informant's competition and allowed him to corner the market in hash.