With the governor's signature, Illinois becomes the 11th legal marijuana state; Hawaii's governor wields the veto pen against hemp and asset forfeiture bills, Iran says US sanctions are hurting its war on drugs, and more.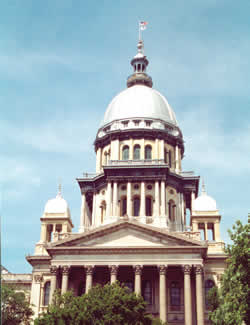 Marijuana Policy
It's Official: Illinois Legalizes Marijuana. Illinois has just become the 11th state to legalize marijuana. Gov. J.B. Pritzker on Tuesday signed into law a legalization bill passed with bipartisan support in both the House and the Senate late last month. With that signature, Illinois became the first state to get a marijuana legalization bill all the way through the legislative process this year, and it became the first state to create a system of taxed and regulated marijuana commerce through the legislative process rather than a voter initiative. (Vermont's legislature legalized possession and cultivation but not sales in early 2018.) Once the law goes into effect on January 1, Illinois residents 21 and over will be able to legally possess 30 grams of marijuana, 5 grams of concentrate, or 500 milligrams of THC in a marijuana-infused product. Out-of-staters will only be able to possess up to 15 grams of marijuana.
Oregon Governor Signs Marijuana Expungement Measure into Law. Gov. Kate Brown (D) has signed into law SB 420, to facilitate the expungement of past marijuana convictions. The law sets procedures for people previously convicted of possessing up to an ounce of weed to file motions to have their convictions set aside. This measure expands upon a earlier expungement bill passed in 2015.
Hemp
Hawaii Governor Vetoes Hemp Bill. Gov. David Ige (D) has vetoed SB 1353, which would have established an industrial hemp licensing program required by the US Department of Agriculture for industrial hemp production. Ige said he was concerned the bill would create a licensing structure that could not be enforced.
Asset Forfeiture
Hawaii Governor Vetoes Asset Forfeiture Bill. Gov. David Ige (D) has vetoed HB 748, which would have prohibited civil asset forfeiture. The reason Ige gave for vetoing the bill is that "current laws are effective."
Law Enforcement
Houston Police Turn Over Narcotics Division Files For Probe Of Botched Raid. The Houston Police Department has turned over thousands of files from its narcotics division to the Harris County District Attorney's office. The DA's office said Monday prosecutors will review the files as part of an investigation sparked by a January 28 botched drug raid in which two civilians died and five officers were wounded.
International
Iran Foreign Minister Says US Sanctions Hindering Fight Against Drugs. Iranian Foreign Minister Mohammad Javad Zarif at a conference in Tehran marking the International Day Against Drug Absue and Illicit Trafficking that the US and certain Western countries are hindering the fight against narcotics. Zarif said the reimposition of US sanctions against Iran as well as "economic terrorism" were preventing Iran from implementing international agreements about fighting drugs. "The Islamic Republic of Iran believes that to fight against narcotics it is necessary to avoid politicization and unilateralism, and to pay attention to international cooperation as a necessary means to achieve the goals set forth to build a better future for all human beings and future generations," he said. Iran seized more than 800 tons of Afghan opium last year.