A federal bill to protect immigrants working in the marijuana industry gets filed, the Oregon Senate approves a marijuana interstate commerce bill, the San Antonio DA is no longer prosecuting picayune drug possession cases, RAND says China will have a hard time stopping fentanyl, and more.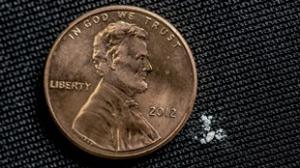 Marijuana Policy
New Congressional Bill Aims to Resolve Marijuana Industry Border Issues. Rep. Earl Blumenauer (D-OR) on Tuesday filed a bill which would clarify that using marijuana in compliance with state or foreign law, or working in the legal industry, wouldn't disqualify people from entering the US. The legislation, the Maintaining Appropriate Protections for Legal Entry (MAPLE) Act, updates a bill Blumenauer filed in December to protect Canadians working in the marijuana industry from being denied entry to the US. The bill is not yet available on the congressional web site.
Connecticut Could See Marijuana Legalization Vote in Next Three Weeks. House Speaker Joe Aresimowicz said Wednesday that the legislature could vote on legalizing marijuana in the next three weeks instead of pushing it into a special session. The regular session ends on June 5. Aresimowicz said the General Law Committee is making progress is melding together multiple bills into a single measure. "It looks as though we may have a bill that could be ready for action," Aresimowicz said. "We have the entire next week to do all these major bills and get them up to the Senate in a time that would be appropriate for action."
Oregon Senate Approves Marijuana Interstate Commerce Bill. The Senate on Wednesday passed a bill that would allow the governor to negotiate agreements with other states to export and import marijuana products across state lines. SB 582 now goes to the House.
Hemp
Texas Senate Unanimously Approves Hemp Bill. The Senate on Wednesday unanimously approved HB 1325, which would legalize the farming of industrial hemp in the state. The bill now heads to the desk of Gov. Greg Abbott (R).
Higher Education
Senate Democrats File Bill to Protect Students with Drug Convictions from Losing Federal College Aid. Four Senate Democrats, including presidential contenders Cory Booker (NJ) and Kirsten Gillibrand (NY) have filed a bill to streamline the federal student financial aid application process, which would also remove the question about prior drug convictions. The drug conviction question has cost thousands of students access to loans and grants since it was added to the form in a 1998 reform of the Higher Education Act.
Law Enforcement
Houston Police Investigation into Fatal Botched Drug Raid Now Goes to Prosecutors. The Houston Police Department has ended its investigation into a January drug raid that left a middle-aged couple dead after a Houston narcotics officer apparently lied on a search warrant that a heroin buy had taken place at their home. Police found no heroin, and only personal use amounts of marijuana and cocaine. Two of the officers involved have already resigned. "The Houston Police Department has completed the criminal investigation and the officer-involved shooting investigation regarding the incident at 7815 Harding Street on January 28, 2019," Chief Art Acevedo said in a statement Wednesday afternoon. "Today, each of these separate investigations have been turned in to the Harris County District Attorney's Office."
San Antonio DA Has Quit Prosecuting Miniscule Drug Possession Cases. Bexar County District Attorney Joe Gonzalez has confirmed that his office is no longer prosecuting drug possession cases where the amount involved is less than a quarter gram. The policy has been in place since early this year. "I've got to make the decision as the top law enforcement officer in this county to make the best uses of the manpower that I have and the limited resources that I have," said Gonzales.
International
China Unlikely to Curb Fentanyl Exports in Short-Term. A new RAND Corporation report that examines China's pharmaceutical industry warns that it is unlikely to be able to curb fentanyl exports in the near future. "China's leaders recognize that they have a problem and appear committed to seeking solutions," report coauthor and Rand analyst Bryce Pardo said. "But it is unlikely that they can contain the illicit production and distribution of fentanyl in the short term because enforcement mechanisms are lacking. Producers are quick to adapt, impeding Chinese law enforcement's ability to stem the flow to global markets."
Mexican Drug Cartels Now Make Their Own Cocaine, Colombia Says. Colombian police report that drug traffickers are now exporting not just refined cocaine but also cocaine base, which they say means Mexican drug cartels must be operating their own laboratories to refine the drug themselves. The move comes after the Colombian government imposed tighter restrictions on precursor chemicals for refining raw coca into cocaine. Mexican authorities say they have seen no evidence of cocaine labs, though.
(This article was prepared by StoptheDrugWar.org's 501(c)(4) lobbying nonprofit, the Drug Reform Coordination Network, which also pays the cost of maintaining this website. DRCNet Foundation takes no positions on candidates for public office, in compliance with section 501(c)(3) of the Internal Revenue Code and does not pay for reporting that could be interpreted or misinterpreted as doing so.)