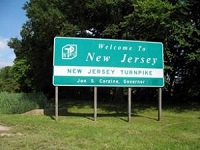 Planning a summer vacation? Here's something to ponder.
The National Football League is taking a second look at its marijuana policies, no medical marijuana for Nebraska this year, New Jersey is moving to expand its medical marijuana system, and more.
A federal bill to protect immigrants working in the marijuana industry gets filed, the Oregon Senate approves a marijuana interstate commerce bill, the San Antonio DA is no longer prosecuting picayune drug possession cases, RAND says China will have a hard time stopping fentanyl, and more.
Joe Biden comes out for marijuana decriminalization, a pot legalization bill gets introduced in Delaware, heroin-related emergency room visits are declining, Brazil's Congress just approved a new, retrograde drug law, and more.
The state treasurers' association wants banking access for legal marijuana, New Jersey sees a sudden decriminalization and expungement bill, a Texas CBD medical marijuana bill gets expanded, and more.
The nation's leading drug policy reform group is seeing staff cuts and state office shutdowns, the NFL and its players' union are looking at league marijuana policies, Connecticut lawmakers may put legalization up to a popular vote, and more.
A federal marijuana descheduling bill picks up some cosponsors who want to be president, the California Senate approves a bill to allow special banks to deal with state-legal pot businesses, the drug czar announces a new initiative, and more.
Permission to Reprint:
This issue of Drug War Chronicle is licensed under a modified
Creative Commons Attribution license
. Articles of a purely educational nature in Drug War Chronicle appear courtesy of DRCNet Foundation, unless otherwise noted.