The nation's leading drug policy reform group is seeing staff cuts and state office shutdowns, the NFL and its players' union are looking at league marijuana policies, Connecticut lawmakers may put legalization up to a popular vote, and more.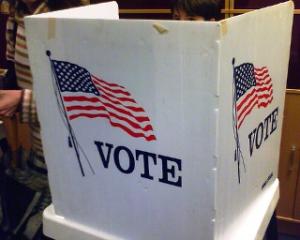 Marijuana Policy
Connecticut Legislature's Legalization Effort Falls Short, Talk Turns to 2020 Constitutional Amendment. It now appears there are not enough votes in the legislature to pass legalization this year, so some legislators are considering placing the issue before the voters next year as a constitutional amendment. That would require three-quarters of both the House and the Senate to approve a resolution allowing the measure to appear on the ballot in 2020. If the resolution passes with less than three-quarters in either house, it would go back to the legislature next year, and if it passed that session by a simple majority, it would go to voters in 2022.
Illinois Poll Has Strong Support for Legalization. A new poll from Big Think Illinois show marijuana legalization has broad support across the state. Statewide support was at 60%, with support at 68% in suburban Cook County, 60% in Chicago and the metropolitan collar counties, and 54% downstate. The poll comes as the legislature considers a legalization bill with two weeks left in the session.
Oakland to Consider Lowering Marijuana Business Taxes. The East Bay city has a 10% tax on gross receipts for all non-medical pot businesses, which is among the highest in the state. City Council member Dan Kalb is now proposing an ordinance to lower that rate to 5% in a bid to keep such businesses from leaving the city. The council is set to vote on the ordinance later today.
Medical Marijuana
NFL, Players to Study Marijuana as Pain Management Tool. With collective bargaining talks between the NFL and the players' union, the NFLPA, getting underway, marijuana is on the agenda. The league and the NFLPA have agreed to form two new joint medical committees, partly to study marijuana as a pain management tool. The move could result in a revision of the NFL's current drug policy, which bars marijuana and punishes players for using it.
Drug Policy
Drug Policy Alliance Cuts Staff, Closes Two State Offices. Citing a decline in funding, the Drug Policy Alliance announced Monday that it was laying off 17 of its 65 staff members and closing its state offices in Colorado and New Jersey. State offices in California, New Mexico, and New York will remain open, but the New Mexico office is seeing a staff cut.
Drug Testing
Louisiana Bill to Require Drug Testing in Severe Auto Accidents Advances. The House Transportation Committee approved a bill Monday to require either chemical, blood, or urine testing for drivers involved in a crash involving serious bodily injury or death. SB 1138 would expand the state's current law, which requires testing only in the case of fatal accidents. The bill has already passed the Senate and now heads for a House floor vote.
Drug Policy Alliance is a financial supporter of Drug War Chronicle.