Joe Biden comes out for marijuana decriminalization, a legalization bill gets introduced in Delaware, heroin-related emergency room visits are declining, Brazil's Congress just approved a retrograde drug law, and more.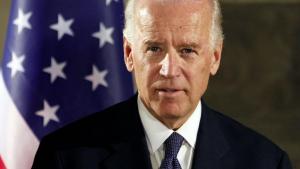 Marijuana Policy
Joe Biden Supports Decriminalization, But Not an End to Federal Prohibition. Democratic presidential contender Joe Biden supports decriminalizing pot, telling a crowd in New Hampshire Tuesday that "Nobody should be in jail for smoking marijuana." When pressed on whether Biden supports legalizing marijuana, campaign spokesman Andrew Bates told CNN: "As he said [Tuesday], Vice President Biden does not believe anyone should be in jail simply for smoking or possessing marijuana. He supports decriminalizing marijuana and automatically expunging prior criminal records for marijuana possession, so those affected don't have to figure out how to petition for it or pay for a lawyer," Bates said. "He would allow states to continue to make their own choices regarding legalization and would seek to make it easier to conduct research on marijuana's positive and negative health impacts by rescheduling it as a schedule 2 drug," he added. Most other Democratic presidential candidates have come out in favor of legalization.
California Pot Tax Relief Bill Fails in Committee. A bill designed to jumpstart the state's legal marijuana industry by temporarily reducing some taxes appears dead for this session. AB 286, sponsored by Democratic Assemblyman Rob Bonta, couldn't get past the Assembly Appropriations Committee by a legislative deadline Thursday, even after Bonta had amended the bill to attract more votes. The bill now will not get a floor vote, even though it is possible it could be revived using legislative maneuvers later in the year.
Delaware Marijuana Legalization Bill Introduced. State Rep. Ed Osienski (D-Newark) and cosponsors have filed HB 110, the Delaware Marijuana Control Act, which would legalize the possession of up to an ounce of weed by adults, but which would not allow for home cultivation. The bill envisions a taxed and regulated legal marketplace, with a 15% retail tax. "There is a market for safe and legal marijuana in Delaware, which will have numerous benefits for our state," Osienski said. "We would be establishing a new industry that would create good-paying jobs for Delawareans while striking a blow against the marijuana black market."
Massachusetts Moves Toward Allowing Social Consumption Spaces. The state's Cannabis Control Commission adopted a policy Thursday to launch a pilot program for cannabis cafes. In something of a retreat from a December 2017 plan, licenses will not be available for existing non-marijuana businesses that want to incorporate marijuana, but only for full-fledged cannabis cafes and special events.
Medical Marijuana
Nebraska Legislature Kills Medical Marijuana Bill. Rather than voting on a medical marijuana bill, LB 110, after hours of debate, the unicameral legislature voted to table the bill, effectively killing it. The move came even after the bill's sponsor agreed to suggested amendments limiting available products and delivery methods.
Heroin and Prescription Opioids
Emergency Visits for Heroin Overdoses Decline in Some States. Researchers from the Centers for Disease Control and Prevention report that heroin overdose-related emergency room visits declined by 21.5% between April 2017 and June 2018, and that a number of states have also posted declines. Nine mostly eastern states and the District of Columbia reported "significant decreases," the CDC said. CDC speculates that the decline may be tied to less fentanyl-laced heroin and increased availability of overdose-reversing drugs.
Psychedelics
Oakland City Council Hearing on Psychedelic Decriminalization Set for Later This Month. The city council's Public Safety Committee is set to consider a resolution that would bar the use of city funds to "assist in the enforcement of laws imposing criminal penalties for the use and possession" of psychedelic substances. The resolution would also make psychedelics the "lowest law enforcement priority." The hearing is set for May 28. If approved in committee, the resolution would head to the full council for a final vote.
International
Brazil Congress Approves Forced Rehab for Drug Users. The Senate has approved a measure that will require drug users to undergo treatment at private or religious centers, as well as toughening penalties for drug trafficking. The Chamber of Deputies had approved the bill earlier this year, and the Senate approved it Wednesday. Drug policy specialists criticized the bill for moving away from a public health approach: "It is a perfect example of how this government seeks to resolve complex issues with simple and wrong solutions," said Leon Ribeiro, a public health psychiatrist and former member of Brazil's National Secretariat for Drug Policy.
(This article was prepared by StoptheDrugWar.org's 501(c)(4) lobbying nonprofit, the Drug Reform Coordination Network, which also pays the cost of maintaining this website. DRCNet Foundation takes no positions on candidates for public office, in compliance with section 501(c)(3) of the Internal Revenue Code and does not pay for reporting that could be interpreted or misinterpreted as doing so.)