A Treasury department appropriations bill includes language to protect banks doing marijuana business and allow DC to tax and regulate its legal marijuana, the USDA warns states against blocking hemp shipments, and more.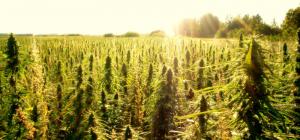 Marijuana Policy
Congressional Funding Bill Protects Cannabis Banking and Lets DC Legalize Marijuana Sales. Congressional Democratic leaders released on Sunday an annual Treasury spending bill to block federal officials from targeting banks for working with marijuana businesses. It would only impact Treasury enforcement; the Justice Department is covered in a separate spending bill. The bill would also remove a rider that blocks the city of Washington, DC, from using its own funds to tax and regulate marijuana sales. The bill is set for a committee hearing Monday.
Medical Marijuana
Louisiana Senate Kills Bill to Let Patients Inhale Their Medicine. The Senate voted Saturday to kill HB 358, which would have allowed medical marijuana patients to use an inhaler to take their medicine. Republican senators complained the language in the bill wasn't tight enough, even though it had won overwhelming approval in the House.
Hemp
USDA Says States Can't Block Hemp Transports. The US Department of Agriculture released a memo last week saying states cannot block interstate shipments of hemp, because hemp was legalized under the 2018 farm bill. The memo comes after officers in Oklahoma and Idaho seized hemp shipments because they contained trace amounts of THC. Idaho, however, says it won't follow those guidelines.
Louisiana Senate Approves Hemp Bill. The Senate on Saturday voted to approve a heavily-amended bill to allow the production of industrial hemp, HB 491. The bill had already passed the House, but because the Senate added 16 amendments, it must now go back to the House for a concurrence vote on Monday.