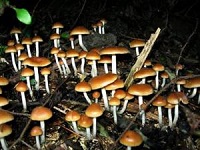 Illinois will be the 11th state to legalize marijuana.
On the medical marijuana front, the Garden State is where it's at this week.
A Denver sheriff's deputy had the wrong boyfriend, a Los Angeles narc blacmails his secretary over a sexual encounter, and more.
Colorado could soon see pot cafes and tasting rooms, Illinois is a House vote or two away from freeing the weed, Oakland has almost decriminalized magic mushrooms, and more.
Illinois is set to be the next legal marijuana state, a federal appeal court has ordered the DEA to move promptly on marijuana rescheduling, the Honduran president is the target of a federal drug and money laundering probe, and more.
A Treasury department appropriations bill includes language to protect banks doing marijuana business and allow DC to tax and regulate its legal marijuana, the USDA warns states against blocking hemp shipments, and more.
Tensions over the fate of marijuana legalization in New York are heating up as the legislative clock ticks down, Nevada becomes the latest state to enact an expungement law, a Vermont bid to decriminalize buprenorphine gets sidetracked, and more.
Two big stories from the San Francisco Bay area, governors call for federal marijuana reform, and more.
Permission to Reprint:
This issue of Drug War Chronicle is licensed under a modified
Creative Commons Attribution license
. Articles of a purely educational nature in Drug War Chronicle appear courtesy of DRCNet Foundation, unless otherwise noted.