Two big stories from the San Francisco Bay area, governors call for federal marijuana reform, and more.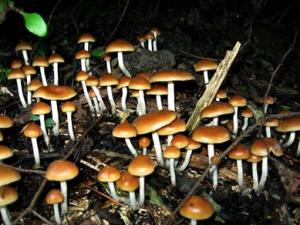 Marijuana Policy
Bipartisan Governors Team Up to Demand Federal Marijuana Reform. Twelve state governors from both parties have signed onto a letter to congressional leaders urging them to pass bipartisan legislation to let states set their own marijuana policies without fear of federal interference. They called for passage of the Strengthening the Tenth Amendment Through Entrusting States (STATES) Act, H.R. 2093. "The STATES Act is a logical step for Congress because it honors state action by codifying protection at the federal level for those businesses and consumers operating in accordance with state law," they wrote. "The STATES Act is not about whether marijuana should be legal or illegal; it is about respecting the authority of states to act, lead and respond to the evolving needs and attitudes of their citizens."
Oregon Legislature Approves Expungement Bill. The House has approved a bill, SB 420, easing bureaucratic hurdles for people wanting to expunge old marijuana convictions. The Senate had already approved the measure, so it now heads to the governor's desk. Once the bill is signed, those seeking expungement will no longer have to pay a fee nor will they have to provide fingerprints or undergo a background check.
Delaware Legalization Bill Gets Initial Committee Hearing. The House Revenue and Finance Committee is taking up a marijuana legalization bill, HB 110, today. The bill would establish a state-licensed industry but would bar home cultivation. The bill calls for the state to collect a 15% tax on retail sales price of marijuana, as well as licensing fees.
Hemp
Ohio Hemp, CBD Bill Heading for House Floor Vote. A bill that would allow farmers to grow industrial hemp and stores to sell CBD products passed the House Agriculture and Rural Development Committee Tuesday. SB 57 has already passed the Senate and now heads for a final House floor vote. The bill distinguishes hemp from marijuana and specified that CBD from hemp cannot contain more than 0.3% THC.
Psychedelics
Oakland Decriminalizes Magic Mushrooms, Other Natural Psychedelics. The city council voted Tuesday to decriminalize magic mushrooms and other plant-based psychedelics. The ordinance approved makes arresting people for possessing or using such substances the lowest law enforcement priority. Oakland now joins Denver in having made such a move.
Drug Treatment
San Francisco to Try Forced Drug Treatment for Problematic Mentally Ill Drug Users. The city Board of Supervisors voted 10-1 Tuesday to force some people with serious mental illness and addiction issues into drug treatment. Mayor London Breed (D) and other supporters said the move was necessary to help such people, who are a danger to themselves, they said. "Allowing people to continue to suffer on our streets is not acceptable or humane, and I am glad the Board of Supervisors supported our approach to finally make a change," Breed said in a statement after the vote. The measure would apply to a handful of people, the city's department of public health estimated, although the number would grow under legislation pending at the state level.