Colorado could soon see pot cafes and tasting rooms, Illinois is a House vote or two away from freeing the weed, Oakland has almost decriminalized magic mushrooms, and more.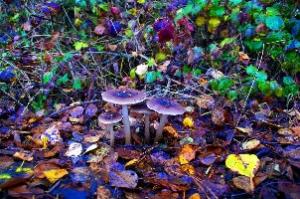 Marijuana Policy
Colorado Governor Signs Bill Allowing Pot Cafes, Other Social Use Areas.Gov. Jared Polis (D) has signed into law HB 19-1230, which will allow for marijuana cafes, lounges, dispensary tasting rooms, and other social-use enterprises. "Colorado has many tourists and residents who choose to participate [in legal cannabis use]. Up until this bill, there's been no way to have safe public consumption," Polis said before signing the bill Wednesday. "I've smelled it walking my dog. For many of us with kids, we want to make sure we don't have that in our neighborhoods." Local governments will have to opt in to the new law, and can ban social-use establishments just as they can ban dispensaries.
Illinois Senate Votes to Legalize Marijuana. The state Senate on Wednesday voted to approve Senate Amendment 2 to HB 1438, which would legalize marijuana and create a system of taxed and regulated commerce. The vote came after lawmakers removed a provision allowing for personal cultivation and weakened a provision regarding expungement. The House has two days to pass the bill before the session ends.
Cops Shut Down Wisconsin's First Pot Shop. With assistance from Madison police, the Dane County Narcotics Task Force sent 30 heavily armed officers to shut down Lion of Judah House of Rastafari, which has been selling marijuana products since March, even though neither medical nor recreational marijuana is legal in the state. The two owners of the shop were arrested on marijuana trafficking charges. The shop filed a federal religious freedom lawsuit against the city in April after an earlier police visit where the cops took all their stock.
Psychedelics
Oakland Magic Mushroom Decriminalization Ordinance Advances. An Oakland City Council committee voted to decriminalize psychedelic mushrooms and other such plant-based drugs on Tuesday night. The ordinance now goes to the full City Council, which could vote on it as early as next week. If approved, Oakland would become the second city in America, after Denver, to free the 'shrooms.