Hawaii's governor wields the veto pen, the House votes to allow home loans for vets working in the marijuana industry, and more.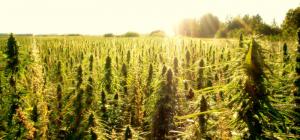 Marijuana Policy
House Votes To Allow Home Loans For Veterans Working In Marijuana Industry. The House voted on Wednesday to approve an amendment to the Veterans Affairs appropriations bill that would end a current VA policy that denies home loan applications to vets who work in the marijuana industry. Authored by Rep. Katherine Clark (D-MA), the amendment was approved on a voice vote as part of a package including 33 other amendments.
Medical Marijuana
Hawaii Governor Vetoes Bill Allowing Inter-Island Transport of Medical Marijuana. Gov. David Ige (D) has vetoed HB 290, which would have allowed patients to transport their medicine between islands within the state. In his veto message, Ige said air travel was under federal jurisdiction and patients could be exposed to federal prosecution.
Hemp
Hawaii Governor Vetoes Hemp Bill. Gov. David Ige (D) has vetoed SB 1353, which would have licensed industrial hemp production in the state. In his veto message, he said "there are concerns that this bill creates a licensing structure that cannot be enforced, will not meet USDA requirements for an approved industrial hemp program, and creates practical problems in the enforcement of existing medical cannabis."
Heroin and Prescription Opioids
Senators Grassley and Wyden Expand Their Opioid Investigation to Tax-Exempt Organizations. Senate Finance Committee Chair Chuck Grassley (R-IA) and ranking Democratic member Max Baucus (D-MT) have sent letters to 10 tax exempt organizations associated with pain asking for information about their financial relationships with opioid manufacturers and other medical organizations. The letters seek detailed information about financial relationships between the groups and opioid manufacturers The targets of the letter are the American Chronic Pain Association, American Pain Society, American Society for Pain Management Nursing, American Society of Pain Educators, Center for Practical Bioethics, Federation of State Medical Boards, The Joint Commission, American Academy of Physical Medicine and Rehabilitation, Alliance for Patient Access, and International Association for the Study of Pain.