An Indiana man being pursued by the DEA and local police led law enforcement on a high-speed chase before crashing and then shooting himself Tuesday. Omar Eduardo Proano-Montano, 24, becomes the 38th person to die in US domestic drug law enforcement operations so far this year.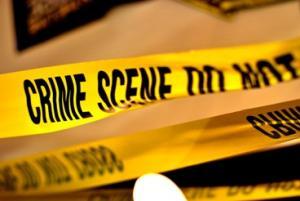 According to
The Indianapolis Star
, citing law enforcement sources, Indianapolis police and DEA agents doing a drug investigation attempted to conduct a traffic stop on Proano-Montano, but he fled, leading police on a high-speed chase.
The chase ended when Proano-Montano crashed into a tree. After a short standoff, police heard a gunshot from within the cab of Proano-Montano's vehicle. They found him dead from a self-inflicted wound.
After Proano-Montano's death, agents executed a series of searches and traffic stops at locations linked to him and found cash, guns, and drugs. In his truck, they found nine pounds of crystal meth and three pounds of cocaine. At other locations, they also seized $9,000 in cash, five fully loaded military grade semi-automatic rifles with 1,000-plus rounds of ammunition, one shotgun, eight handguns, a ballistic vest and a Cadillac, police said.