More than a hundred social justice and drug reform groups call on Congress to move the marijuana legalizing MORE Act next month, researchers at Johns Hopkins are partnering with a nonprofit on new research into psilocybin, and more.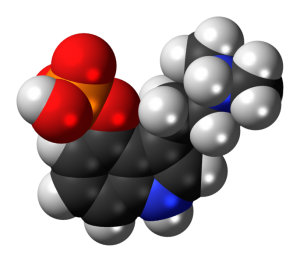 Marijuana Policy
125 Groups Urge Congressional Action on the MORE Act, The Leadership Conference on Civil and Human Rights, Drug Policy Alliance, and 123 other national and state organizations today called on House Leadership to swiftly advance the bipartisan Marijuana Opportunity Reinvestment and Expungement (MORE) Act (H.R. 3884) to the House floor when Congress returns in September. The MORE Act, the most comprehensive marijuana justice legislation to be considered in Congress, is needed now more than ever to alleviate economic hardship caused by COVID-19 and meet the calls for justice reform echoing all across America. "In November 2019, the House Judiciary Committee made history when it advanced the MORE Act, becoming the first congressional body to vote favorably for a marijuana descheduling bill. Since that time, the circumstances of 2020 have made the failed War on Drugs even more untenable and amplified the voices of those demanding transformation in our criminal legal system. In the face of the evolving COVID-19 pandemic and a growing national dialogue on unjust law enforcement practices, marijuana reform as a modest first step at chipping away at the War on Drugs is more relevant and more pressing than ever before. The MORE Act remains the most effective and equitable way forward," the groups said in the letter.
Montana Marijuana Legalization Initiatives Qualify for November Ballot. The secretary of state has certified that the I-190 marijuana legalization initiative and the C-118 constitutional amendment to set the legal age for marijuana at 21 have presented enough valid voter signatures to qualify for the November ballot. The state will now join Arizona, New Jersey, and South Dakota in voting on marijuana legalization this fall.
Psychedelics
New Psychedelic Research Nonprofit Teams with Johns Hopkins University for Real-World Study on Use of Psilocybin Mushrooms. In a new research study that will greatly expand knowledge of the real-world uses and effects of psychedelic mushrooms (Psilocybin), the nonprofit research organization Unlimited Sciences is collaborating with Johns Hopkins University Center for Psychedelic and Consciousness Research to conduct a survey of people from across the globe, in hopes of becoming the largest registry of its kind. The study by renowned Hopkins researchers, funded by the Denver-based nonprofit Unlimited Sciences, will ask current users of Psilocybin mushrooms validated questions before, during, and after their use of the substance, which has shown promise in previous clinical studies in helping people suffering from depression and other behavioral health conditions. Researchers have long struggled to understand how the drug's effects change outside of laboratory settings, for example in nature, concerts and other popular settings and what implications those effects have on the most common uses.