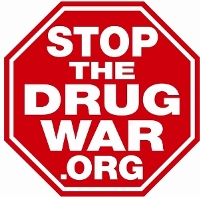 David Farber has written a provocative social and cultural history of crack cocaine.
More than a hundred social justice and drug reform groups call on Congress to move the marijuana legalizing MORE Act next month, researchers at Johns Hopkins are partnering with a nonprofit on new research into psilocybin, and more.
After years of delay, Maine regulators say retail marijuana outlets will be open in October, eight people were killed in a Colombian region where different leftist guerrillas are fighting each other for control of the drug trade, and more.
A coalition of state treasurers is urging Congress to pass marijuaan banking reforms as part of any coronavirus relief package, Arizona's Maricopa County improves the way it handles smalltime pot busts, and more.
Vermont legislators look to reconcile House and Senate legal marijuana sales bills, UN officials in Colombia denounce an increasing number of massacres, and more.
A new poll shows bipartisan support for marijuana legalization, Colombian coca eradication goes into high gear amidst the pandemic, and more.
Permission to Reprint:
This issue of Drug War Chronicle is licensed under a modified
Creative Commons Attribution license
. Articles of a purely educational nature in Drug War Chronicle appear courtesy of DRCNet Foundation, unless otherwise noted.