Vermont legislators look to reconcile House and Senate legal marijuana sales bills, UN officials in Colombia denounce an increasing number of massacres, and more.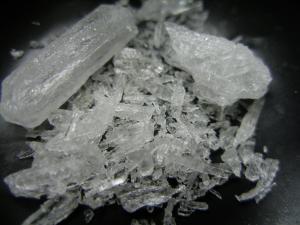 Marijuana Policy
Vermont Lawmakers Meet to Advance Legal Marijuana Market. A group of lawmakers are meeting today to try get a bill approved that would allow for legal marijuana sales in the state. The House approved a bill with a 20% sales tax in February; the Senate approved a bill with a 16% sales tax last year. Now, a conference committee of lawmakers will try to iron out the differences. Some nonprofits and small businesses are opposing the current Senate bill, S.54, because they say it fails to provide opportunities for Black people to participate and it fails to include local families and small businesses.
Methamphetamine
US Border Officials See Methamphetamine Resurgence. Meth seizures on the border are rising, US officials say, pointing to the seizure earlier this month of nearly 800 pounds of meth valued at $16 million on the Pharr International Bridge near McAllen, Texas. Days later, another 650 pounds of meth was discovered in a semi-truck crossing the border at San Diego. According to Customs and Border Patrol statistics, its officers have seized 59 tons of meth in the fiscal year beginning last October. That's one and a half times the amount seized in the previous fiscal year, and we still have two months to go.
International
UN Peace Mission Condemns Spike in Colombia Massacres. The UN's peace mission in Colombia, set up to monitor adherence to the 2016 peace deal with the FARC, is condemning what it calls spiraling violence around the country. The mission says it has documented 33 massacres so far this year. It also said it was investigating the killings of 97 human rights defenders since then and that at least 41 former FARC combatants had been killed. In the past week alone, at least 13 people were killed, including eight gunned down at a birthday party in Narino department and five Afro-Colombian teenagers whose bodies were found in a field outside Cali. The UN defines a massacre as the killing of three or more people in the same event by the same group.