A new poll shows bipartisan support for marijuana legalization, Colombian coca eradication goes into high gear amidst the pandemic, and more.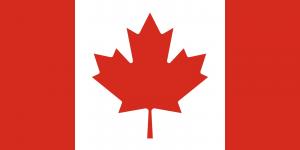 Marijuana Policy
New Poll Has Bipartisan Support for Marijuana Legalization. A new poll from Data for Progress has support for marijuana legalization at 58%, including 69% of Democrats and 54% of Republicans. Support among Democrats jumped to 79% when respondents were provided details of the Marijuana Opportunity Reinvestment and Expungement (MORE) Act, which is currently pending before Congress. So did Republican support, which jumped to 60%.
Law Enforcement Professionals Call on Congress to Legalize Marijuana. More than 50 current and former law enforcement professionals have sent a letter to Congress urging it to move swiftly on the Marijuana Opportunity Reinvestment and Expungement (MORE) Act. The letter was signed by the National Black Police Association, Fair and Just Prosecution and Law Enforcement Action Partnership, in addition to dozens of current and former prosecutors, judges and police officers. Cook County State Attorney Kim Foxx and Minnesota Attorney General Keith Ellison (D) were among the list of signees.
Federal Appeals Court Rejects DEA Challenge to Marijuana Rescheduling Lawsuit. The 9th US Circuit Court of Appeals has denied a DEA request to throw out a lawsuit challenging marijuana's listing as a Schedule I drug. The lawsuit was filed in May by a group of scientists and veterans who argue that marijuana's classification is unconstitutional.
International
Canadian Federal Prosecutors Directed to Avoid Drug Possession Charges in Most Cases. The Public Prosecution Service of Canada has issued a directive to prosecutors to not prosecute drug possession cases unless major public safety concerns are involved. Charges should be filed only "in the most serious cases," said agency director Kathleen Roussel. In most cases, prosecutors should seek alternative approaches, such as restorative justice and indigenous approaches. "When deciding whether to initiate and conduct any prosecution, PPSC prosecutors must consider not only whether there is a reasonable prospect of conviction based on the evidence available but also whether a prosecution serves the public interest," she said.
Colombia Coca Eradication Goes into High Gear During Pandemic. Manual coca eradication is occurring at levels not seen for a decade even as the country battles the coronavirus pandemic. In June alone, more than 32,000 acres were forcibly eradicated, more than any month since the government and the FARC signed a peace treaty in 2016. "The government has taken advantage of the pandemic to do an eradication campaign and not to support farmers," said Eduardo Diaz, director of the Agency for the Voluntary Substitution of Illegal Crops under former Colombian President Juan Manuel Santos. "If the government wanted to support farmers, they would also take the opportunity to be present in the territories and support them in the production of food, support them in productive development. It takes the same effort to bring troops to do forced eradication as to bring technicians to do training and plant the fields... They have to pursue drug traffickers, but the farmers aren't drug traffickers."