After years of delay, Maine regulators say retail marijuana outlets will be open in October, eight people were killed in a Colombian region where different leftist guerrillas are fighting each other for control of the drug trade, and more.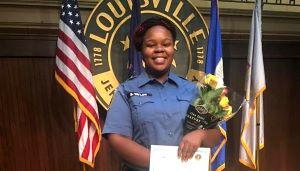 Marijuana Policy
Maine Marijuana Retail Shops to (Finally) Open in October. It's been nearly four years since Mainers voted to legalize marijuana, and finally, the state is ready for the outlets to open. The state Office of Marijuana Policy will issue its first recreational marijuana business licenses on September 8, giving stores a month to harvest, test, and package their products before the October 9 opening date. "Today's announcement is a major milestone in honoring the will of Maine voters and a significant step toward launching a new industry in the state," OMP Director Erik Gundersen said in a statement.
Law Enforcement
Kentucky Bill Named for Breonna Taylor Would Ban No-Knock Raids. State Rep. Attica Scott (D) announced Sunday that she was filing a bill named "Breonna's Law" that would ban no-knock search warrants statewide. Under the bill, police would have to knock and announce their presence, police would be subject to alcohol and drug testing after killing someone, and police body cameras to be turned on for at least five minutes before and after serving a warrant. Breonna Taylor was an Emergency Medical Technician shot and killed by Louisville Metro Police officers serving a no-knock warrant for a drug raid. No drugs were found, but her boyfriend opened fire on the late-night home invaders, injuring one officer, and officer fired back wildly, killing Taylor. Her cause has been taken up by the Black Lives Matter movement, and her death has sparked months of protests in Louisville.
International
Eight Gunned Down in Colombia Coca-Growing Region. Unknown gunmen shot and killed eight people in one of Colombia's primary coca-growing regions, officials said Sunday. The killings took place in the town of Samaniego in Narino department, where 20 people have been gunned down in the last two month. Narino borders Ecuador, making it a strategic location on a favored route for smuggling drugs north to Central America and the US. Leftist FARC rebel dissidents are fighting for control of the region with another leftist guerrilla group, the National Liberation Army.