A Border Patrol agent does a litle drug transporting on the side, a Utah cop gets frisky with drug court probationers, a pair of California sheriff's deputies pay a price for stealing hundreds of pounds of weed, and more Let's get to it: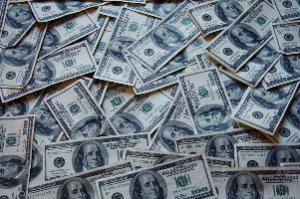 In Price, Utah,
a Price police officer was arrested July 31
for having sex with a woman who was a drug court participant and on probation and with another woman who was on probation. Officer Michael Gordon Jones, 30, told one of the women not to say anything about the relationship, especially to her probation officer and drug court tracker. He was arrested for investigation of custodial sexual relations, although he has yet to be charged. He has since resigned from the department.
In Meridian, Mississippi, an East Mississippi Correctional Facility employee was arrested last Monday 3 for allegedly smuggling marijuana into the jail. Dominique Louise Tingle, 29, is charged with possession of drugs in a correctional facility.
In Brownsville, Texas, a Cameron County jail guard was arrested last Thursday for smuggling marijuana into the jail. Homero Lopez II went down after a jail inmate was caught with weed and an investigation revealed that he had called Lopez's home phone number. When he arrived at work that evening, he was confronted and eventually confessed to smuggling drugs into the jail. Both Lopez and the prisoner were charged with bringing prohibited substances and items into a correctional facility.
In Bakersfield, California, two former Kern County sheriff's deputies pleaded no contest last Thursday to felony charges for stealing more than 350 pounds of marijuana seized by the sheriff's office in 2015. Former deputy Logan August entered his plea to all 15 felony charges against him, which included conspiring to commit a crime, second-degree burglary and falsifying a report as a peace officer. August faces a potential prison sentence of upwards of 10 years and will be sentenced in October. Former deputy Derrick Penney entered his plea to two felony counts of falsifying a report as a peace officer. Penney's remaining five felony charges were dismissed and he will serve 90 days in custody and be placed on probation, according to the DA's office. The pair had earlier been sentenced to probation in federal court after pleading guilty to charges of conspiracy to possess with intent to distribute marijuana in August 2017.
In Phoenix, a US Border Patrol agent was arrested Sunday for allegedly transporting a shipment of drugs from the border to the Phoenix airport. Agent Carlos Victor Passapera Pinott, 53, faces multiple counts of conspiracy and possession with intent to distribute controlled substances. He served in the Tucson Sector's Ajo Station. He is accused of driving to a remote border location, then driving to the airport and loading two duffle bags full of dope into another vehicle, which was stopped by investigators who found 21 kilos of cocaine, a kilo of heroin, a kilo of fentanyl, and 350,000 pills of fentanyl. Later that day, agents executed a search warrant at Passapera's home, where they found $329,000 in cash and an additional $40,000 in the vehicle he allegedly drove that morning. He's looking at up to of life in prison, a mandatory minimum penalty of 10 years, and up to a $10,000,000 fine.