Rhode Island's governor is once again pushing for marijuana legalization, the South Dakota state medical association comes out against both medical marijuana and marijuana legalization initiatives, and more.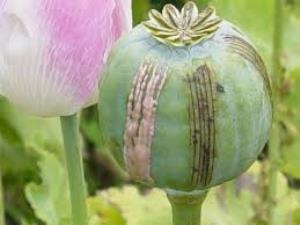 Marijuana Policy
Rhode Island Governor Reiterates Support for Marijuana Legalization. Gov. Gina Raimondo (D) said in an interview Thursday that she continues to support marijuana legalization as one way to raise revenue. "I was in favor of it last year, so I'm continuing to be in favor of it," the governor said. "I'm going to put it back again."
South Dakota Medical Association Comes Out Against Marijuana Initiatives. Voters will have a chance in November to vote on both a marijuana legalization initiative, Constitutional Amendment A, and a medical marijuana initiative, Initiated Measure 26, but the South Dakota State Medical Association is opposing both of them and will write the opposition statement that will appear on the general election ballot. The association maintains that marijuana is a hazardous drug and a public health concern.
Drug Policy
White House Office of National Drug Control Policy (ONDCP) Announces Record Reduction in Poppy Cultivation and Potential Heroin Production in Mexico. "The annual United States Government estimate of "Mexican Poppy Cultivation and Heroin Production" found poppy cultivation in Mexico decreased by 27 percent, from 41,800 hectares in 2018 to 30,400 hectares in 2019," ONDCP said. "Similarly, potential pure heroin production decreased by 27 percent, from 106 metric tons in 2018 to 78 metric tons in 2019. This 27 percent decrease in the potential production of heroin marks a milestone by meeting a goal set by the Trump Administration's National Drug Control Strategy two years early." What ONDCP didn't say is that Mexican poppy cultivation is down not because of any US or Mexican policy initiatives but because the farmgate price for opium dropped dramatically beginning last year because of overproduction and the increasing resort to fentanyl as a substitute for heroin.