DC activists have filed a legal marijuana sales initiative and hope to get it on this year's ballot, the Bahamas extends the mandate of a commission charged with recommending marijuana law reforms, and more.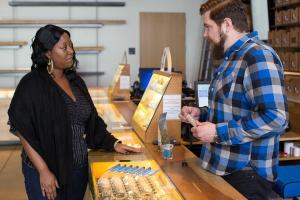 Marijuana Policy
Washington, DC, Legal Marijuana Sales Initiative Filed. Activists in the nation's capital have filed the New Modern Day Cannabis Justice Reform Act initiative, which would end the prosecution of marijuana cultivation, sales, and consumption offenses. Since the District voted to legalize marijuana possession in 2014, a congressional rider has barred it from using tax dollars for that reason, but perhaps anticipating a Congress with a different complexion next year, activists are moving ahead with the measure anyway. And they want to get it on the ballot this year. They would have to be approved by the Board of Elections at its September 2 meeting and then gather more than 24,000 valid voter signatures to qualify.
International
Bahamas Extends Marijuana Commission Until June 2021. The Bahamas National Commission on Marijuana, which is charged with assessing public opinion on the issue and making final recommendations to the government, has been reappointed for another year, its chairman, Quin McCartney said Thursday. The commission's mandate was initially for three months, but it has now been engaged on the issue for more than two years. It was formed following recommendations by the Regional Commission on Marijuana at the 39th Regular Meeting of the Conference of Heads of Government of the Caribbean Community (CARICOM). The regional commission put forward the view that in a regulated framework marijuana should be treated similarly to tobacco and alcohol. A preliminary commission report calls for decriminalization of marijuana possession, but not outright legalization. It also recommends allowing for medical marijuana patients to grow their own and allowing tourists to use medical marijuana.
Philippines Drug Cops Face Complaint of Killing Two Men in Fake Drug Raid. Eleven anti-drug policemen in San Jose del Monte are facing criminal complaints for abducting and killing two men in a fake drug sweep in February. The National Bureau of Investigation Death Investigation Division (NBI-DID) filed the complaint on Wednesday. Police had initially reported that Erwin Mergal and Jim Joshua were killed in a shootout with police during a buy-bust operation. But eyewitnesses said the men were seized by police as they passed by the home of a drug suspect. They were photographed while being held by police. In addition to murder charges, the police face charges of planting weapons and planting drugs on the victims. It is a rare exception in President Duterte's drug war, under which police have acknowledged killing thousands of people during drug enforcement operations, and more than 30,000 are believed to have been killed by police or vigilantes. Duterte promised to kill hundreds of thousands of drug suspects during his campaign, and continues to take credit for the killings, but there have been only been a handful of prosecutions of police for drug war killings.