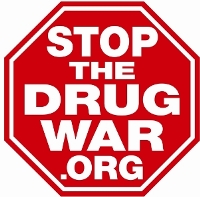 A new report finds that marijuana's market value in North America is approaching that of alcohol, though the reasons are complicated.
The Illinois treasurer asks Trump for clarity on banking for the medical marijuana industry, North Dakota legislators work to ensure workers' compensation won't pay for medical marijuana for injured employees, and more.
Maybe we should call this "This Week's Corrupt Prison Guards," since we have a trio of those bad boys, and an extremely sticky-fingered Louisiana sheriff's deputy.
A Democratic Massaschusetts state senator is out to seriously undercut the state's new, voter-approved marijuana legalization law, an Oregon bill seeks to protect marijuana users' employment rights, El Chapo gets extradited to the US, and more.
Colorado high court rules cops don't have to give your legal weed back if they seize it, changes in the Arkansas medical marijuana law go to the governor, there's more asset forfeiture activity in the states, Colombia's drug crop growers organize, and more.
NFL players want the league to ease up on weed, an Oregon bill seeks to declare a kratom "emergency" and study whether to ban it, the Israelis are funding medical marijuana research, and more.
Permission to Reprint:
This issue of Drug War Chronicle is licensed under a modified
Creative Commons Attribution license
. Articles of a purely educational nature in Drug War Chronicle appear courtesy of DRCNet Foundation, unless otherwise noted.