Maybe we should call this "This Week's Corrupt Prison Guards," since we have a trio of those bad boys, and an extremely sticky-fingered Louisiana sheriff's deputy. Let's get to it: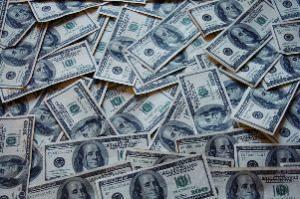 In Crowley, Louisiana,
a former deputy's theft of funds was upgraded in an audit Monday
. Maxine Trahan had been charged last April with stealing in excess of $25,000 in cash seized in drug busts, but a new audit from the state's Legislative Auditor says she actually stole $194,500. Trahan, who was the sheriff's office's spokesperson, began the pilferage in 2003, but it wasn't detected until last year. Theft and related charges are pending.
In Concord, New Hampshire, a federal prison guard was indicted January 11 for allegedly taking bribes to smuggle drugs and cell phones into the federal prison in Berlin. Latoya Sebree is accused of receiving payments in return for bringing contraband including prescription drugs, synthetic cannabinoids, and suboxone to prisoners. She is charged with bribery of a public official and providing contraband to an inmate in a federal prison.
In Montgomery, Alabama, a state prison guard was arrested Sunday after being caught carrying drugs as he came to work. Antwan Dandre Giles, 27, got nailed carrying over an ounce of meth, marijuana, synthetic cannabinoids, oxycodone, hydrocodone, and buprenorphine, and Xanax. He is charged with possession of marijuana, trafficking in illegal drugs, and five counts of unlawful possession of a controlled substance.
In Columbus, Georgia, a former Stewart County prison guard was sentenced last Thursday to six months in prison for smuggling marijuana to inmates at the county jail. James Royal, 43, smuggled the pot into the jail and then had prisoners' families pay him via Western Union money transfers. It's not clear what the precise charge was.