The Illinois treasurer asks Trump for clarity on banking for the medical marijuana industry, North Dakota legislators work to ensure workers' compensation won't pay for medical marijuana for injured employees, and more.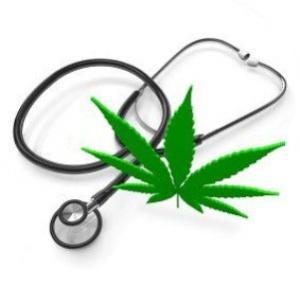 Arkansas
On Monday, Athe legislature approved changes to the state's new medical marijuana law. With the state Senate's approval Monday, House Bill 1058 now goes to the governor. It passed the House last week. The bill removes a requirement that doctors declare the benefits of medical marijuana outweigh the risk to the patient. It also specifies that patient information submitted to qualify for medical marijuana is "confidential," but would not be considered "medical records" subject to the Health Information Privacy Protection Act.
On Tuesday, the governor signed a pair of medical marijuana "fix" bills. Gov. Asa Hutchinson (R) signed into law two bills aimed at modifying the state's new, voter-approved medical marijuana law. House Bill 1026 will extend the deadline for rulemaking from 120 days to 180 days, and House Bill 1058 removes the requirement that doctors certify in writing that the help benefits of marijuana would outweigh the risks to the patient.
Illinois
On Monday, the state treasurer asked Trump for clarity on banking for the medical marijuana industry. State Treasurer Michael Frerichs sent a letter to President Trump urging him to give clear guidance to the banking industry on marijuana. Frerichs said currently federal law makes it difficult for legal businesses to get loans and restricts customers to cash-only transactions.
North Dakota
On Monday, the House approved a bill preventing workers' comp from paying for medical marijuana. The House overwhelmingly approved House Bill 1156. Passed in response to voters' approval of a medical marijuana initiative in November, the bill prevents the state Workforce Safety and Insurance agency from paying for medical marijuana to treat a workplace injury. Legislators said marijuana remains illegal under federal law.
[For extensive information about the medical marijuana debate, presented in a neutral format, visit MedicalMarijuana.ProCon.org.]