Colorado high court rules cops don't have to give your legal weed back if they seize if, changes in the Arkansas medical marijuana law go to the governor, there's more asset forfeiture activity in the states, Colombia's drug crop growers organize, and more.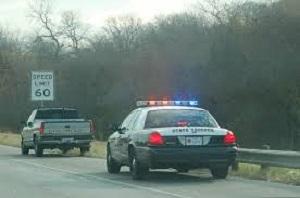 Marijuana Policy
Colorado Supreme Court Says Cops Don't Have to Give Seized Marijuana Back. The state Supreme Court ruled Monday that police cannot be forced to return marijuana to a defendant acquitted of pot crimes, because that would cause them to violate the federal Controlled Substances Act. "The return provision requires law enforcement officers to return, or distribute, marijuana," the decision says. "Thus compliance with the return provision necessarily requires law enforcement officer to violate federal law." Three justices disagreed, however, saying that the CSA "immunizes federal and state officers from civil and criminal liability in the circumstances at issue here." But they lost.
Virginia Bill to End Drivers' License Suspension for Possession Advances. A bill that would undo an existing state law requiring the suspension of drivers' licenses for people convicted of pot possession was approved by the Senate Courts of Justice Committee Monday. The measure, Senate Bill 1091 still need approval from the full chamber.
Texas Judge Recommends No Punishment for Teacher Who Smoked Pot in Colorado. A teacher who admitted legally consuming marijuana while in Texas should not face any legal or professional penalty, an administrative judge has ruled. The Texas Education Agency sought to suspend the teacher's license for two years after she handed in a urine sample that tested positive for marijuana. The judge found that the teacher was not "unworthy to instruct" and that there was no evidence to suggest she was under the influence of marijuana while teaching. The TEA will have to make a final decision.
Medical Marijuana
Arkansas Legislature Approves Changes to Medical Marijuana Law. With the state Senate's approval Monday, House Bill 1058 now goes to the governor. It passed the House last week. The bill removes a requirement that doctors declare the benefits of medical marijuana outweigh the risk to the patient. It also specifies that patient information submitted to qualify for medical marijuana is "confidential," but would not be considered "medical records" subject to the Health Information Privacy Protection Act.
Illinois State Treasurer Asks Trump for Clarity on Banking for Medical Marijuana Industry. State Treasurer Michael Frerichs said Monday he sent a letter to President Trump urging him to give clear guidance to the banking industry on marijuana. Frerichs said currently federal law makes it difficult for legal businesses to get loans and restricts customers to cash-only transactions.
North Dakota House Approves Bill Preventing Worker's Comp from Paying for Medical Marijuana. The House overwhelmingly approved House Bill 1156 Monday. Passed in response to voters' approval of a medical marijuana initiative in November, the bill prevents the state Workforce Safety and Insurance agency from paying for medical marijuana to treat a workplace injury. Legislators said marijuana remains illegal under federal law.
Kratom
Florida Kratom Ban Effort Gets Senate Companion Bill. Rep. Kristin Jacobs' (D) lonely crusade to ban kratom is not quite as lonely today. Democratic state Sen. Darryl Rouson has filed Senate Bill 424, which, like Jacobs' House bill, would add the active ingredients in kratom to the state's list of controlled substances.
Asset Forfeiture
Alaska Civil Asset Forfeiture Reform Bill Filed. State Rep. Tammie Wilson (R-North Pole) has filed House Bill 42, which would end civil asset forfeiture by requiring law enforcement obtain a criminal conviction before property is seized. "This has to do with the belongings that are taken," Wilson said. "They still can seized. But now there will be a process for those who were not involved to be able to get their items back without a lengthy proceeding and have to get an attorney to be able to do that."
Oklahoma Asset Forfeiture Bill Coming Back. State Sen. Kyle Loveless (R-Oklahoma City) will once again file asset forfeit legislation this year. The bill would require convictions before asset forfeiture unless the property is valued at more than $50,000, if the person denies any connection to the property, or is deported or otherwise unavailable. Similar efforts in past years have been blocked by strong law enforcement lobbying efforts.
Wisconsin Asset Forfeiture Bill Filed. A bipartisan group of lawmakers is preparing an asset forfeiture reform bill that would require a criminal conviction before any seizure takes place, that any seizure be proportional to the offense, and that proceeds from forfeitures be directed to state general funds, and not law enforcement. The bill is not yet available on the legislative website.
Drug Testing
North Dakota Welfare Drug Testing Bill Filed. State Sen. Tom Campbell (R-Grafton) has filed Senate Bill 2279, which would require the state Department of Human Services to develop a procedure for testing welfare applicants suspected of illegal drug use. The bill would deny benefits for a year to applicants who refuse a drug assessment, refuse a drug test, or don't participate in a treatment program. Similar legislation has been introduced the last three sessions. The Department of Human Services does not support it.
International
Colombia Coca, Opium, and Marijuana Farmers to Form Association. The growers are planning to found the National Coordinator of Coca, Marijuana, and Opium Growers to try "to forge a common negotiating front with the government to influence any potential agreements on drug control that come as a result of peace talks with the Revolutionary Armed Forces of Colombia (FARC). The organization would have national reach and appears to be an effort to create a political coalition with the aim of directly negotiating with the government. Notably, such a coalition could form a future political support base for an eventual FARC political party. By linking the future of a FARC party to the issue of forceful eradication, which the group would almost assuredly oppose, the pace of eradication in Colombia could end up slowing even further," Stratfor reported.