A Democratic Massaschusetts state senator is out to seriously undercut the state's new, voter-approved marijuana legalization law, an Oregon bill seeks to protect marijuana users' employment rights, El Chapo gets extradited to the US, and more.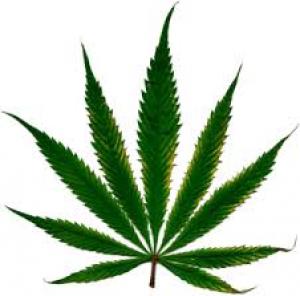 Marijuana Policy
DC Activists Hand Out 8,000 Joints for Trump Inauguration. The same folks who brought you legal marijuana in the District were on hand Friday for the inauguration of the incoming president. DCMJ activists handed out nearly double the promised 4,200 joints they promised. A good time was had by all. "Oh yeah, there's 10,000 people who showed up for free marijuana today, so it's really busy," DCMJ founder Adam Eidinger said. "The goal is really to get Donald Trump talking about marijuana, to show the tremendous support. To show that you can have Trump supporters and non-Trump supporters together in unity."
Arizona Decriminalization, Legalization Bills Filed. State Rep. Mark Cardenas (D-Phoenix) filed a bill to decriminalize pot possession (House Bill 2002) and one to legalize marijuana (House Bill 2003). Previous similar bills have never won even a committee hearing, but the state's felony marijuana possession law may finally be out of step with the times enough to give the decrim bill a hearing.
Hawaii Marijuana Legalization Bill Filed.Speaker of the House Joseph Souki (D-District 8) has filed House Bill 205, which "authorizes persons 21 years of age or older to consume or possess limited amounts of marijuana for personal use. Provides for the licensing of marijuana cultivation facilities, product manufacturing facilities, safety testing facilities, and retail stores" and "applies an excise tax on transactions between marijuana establishments."
Maryland Appeals Court Upholds Search Based on Pot Smell, Despite Decriminalization. Even though the possession of small amounts of pot has been decriminalized in the state, the state's highest court has ruled that it remains a banned substance and thus give police probable cause to search a vehicle if they smell it. "Simply put, decriminalization is not synonymous with legalization, and possession of marijuana remains unlawful," Court of Appeals Judge Shirley M. Watts wrote in a unanimous opinion issued Friday. Defendants had argued that police should be required to cite factors leading them to believe the amount they smelled was greater than the 10 grams decriminalized under state law. But the court didn't buy that argument.
Massaschusetts Bills Would Gut Legalization Law. Hardline marijuana foe state Sen. Jason Lewis (D-Winchester) has filed legislation that would deeply curb the ability of state residents to possess and grow marijuana and threaten the ability of recreational pot shops to begin selling a full range of products next year. Lewis would delay the ability of pot shops, now set to open in July 2018, to sell edibles and concentrates for at least two more years, and he would dramatically increase the ability of local governments to reject marijuana businesses. Under the legalization law, they must go to the voters, but Lewis's legislation would undo that. Groups that led the successful November legalization initiative are vowing a vigorous fightback. His package of 14 bills was filed last Friday, the last day to do so.
Oregon Bill to Prevent Pot Smokers From Getting Fired Filed. State Rep. Ann Lininger (D-Lake Oswego) has filed Senate Bill 301, which would override a state Supreme Court decision saying employers can fire marijuana users even though it is legal in the state. The bill would bar employers from requiring workers or prospective workers to "refrain from using a substance that is lawful to use under the laws of this state during nonworking hours."
Virginia Legislators Punt on Decriminalization Bills. A state Senate committee Monday refused to approve a pair of decriminalization bills, instead opting to delay them while the Virginia State Crime Commission studies decriminalization. The bills were Senate Bill 1269 from Sen. Adam Ebbin (D-Alexandria) and Senate Bill 908 from Sen. Louise Lucas (D-Portsmouth).
Asset Forfeiture
Illinois Bill Would End Civil Asset Forfeiture. State Rep. Al Riley (D-Hazel Crest) has filed House Bill 468, which would prohibit the state from seizing property without a criminal conviction. The measure would also block prosecutors from doing an end run around state law by passing cases off to the feds, who then return 80% of the money to the law enforcement agency involved. The bill has been referred to the House Rules Committee.
Drug Policy
California Bill Would Protect Immigrants from Deportation in Low-Level Drug Cases. Assemblywoman Susan Talamantes Eggman (D-Stockton) Monday filed a bill to shield immigrants from deportation for minor drug offenses -- as long as they seek drug treatment or counseling. The bill would adjust state law so that defendants without prior convictions within the last five years could enroll in drug treatment before entering a guilty plea and have those charges wiped from their record upon successful completion. That would prevent them from being considered drug offenders eligible for deportation under federal law. Gov. Jerry Brown (D) vetoed a similar bill last year. The bill is not yet available on the legislative website.
Drug Testing
Missouri College Appeals to US Supreme Court Over Student Drug Testing. Linn State Technical College has appealed to the Supreme Court to overturn federal appeals court rulings that its program requiring mandatory drug testing of all incoming students is unconstitutional. The college has lost at just about every turn in this case, with a federal district court judge issuing an injunction to block implementation of the program, and the 8th US Circuit Court of Appeals rejecting mass, suspicionless drug testing. The appeals court did allow the college to impose testing on students in five safety-sensitive programs.
International
El Chapo Extradited to the US. Longtime Sinaloa Cartel leader and repeat Mexican prison escapee Joaquin "El Chapo" Guzman was extradited to the US last Thursday to face drug and other charges in New York City. "The government of the republic today delivered Mr. Guzmán to the authorities of the United States of America," the Mexican foreign ministry said in a statement.
German MPs Vote to Approve Medical Marijuana. The lower house of parliament last Thursday approved a measure legalizing the medicinal use of marijuana. The law limits the use of medical marijuana to "very limited exceptional cases" and patients will not be allowed to grow their own. Instead medical marijuana will be imported until state-supervised grow operations are set up in Germany.