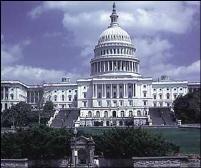 Congressional Republicans are moving ahead with efforts to block the District of Columbia from implementing marijuana law reforms, but as of now, the situation is fluid. Activists are putting the pressure on Democrats to stand firm.
Once again, the federal courts have slapped down Florida Gov. Rick Scott's drug testing plans.
Your help is needed right now to stop bad language that would block DC's marijuana legalization moves in Congress's Continuing Resolution Omnibus Funding Bill.
House and Senate budget negotiators have agreed on a bill that includes cutting funding for federal medical marijuana enforcement in states where it is legal. And hemp, too.
Senate and House budget negotiators have agreed to language that would bar the District of Columbia from implementing marijuana legalization, but the battle ain't over yet.
Big news from DC on Tuesday as congressional budget negotiators included language barring the use of federal funds to go after medical marijuana where it is legal, and a whole lot of news from California, too.
An unarmed black man is dead after a white policeman shot him while attempting to make a drug bust. Crowds in Phoenix Thursday night wanted answers.
NYPD officers are involved in two out of three of our corrupt cop reports this week, and a pair of thieving San Francisco cops round out the rogues' gallery.
The GOP is yet to give up the ghost on blocking DC marijuana reforms, NYC Mayor de Blasio's new no-arrest pot possession policy is having an impact, Florida Gov. Rick Scott's pet welfare drug testing bill gets rejected by a federal appeals court, and more.
Global anti-drug bureaucrats are grumbling about marijuana legalization in America, one New York county decides to do asset forfeiture for misdemeanor drug offenses, Mississippi's food stamp drug testing program comes up snake-eyes, the SWAT boys fight to keep their military toys, and more.
DC's marijuana reforms remain under threat from congressional Republicans, Washington state's pot-sellers are feeling burdened by taxes, California doctors reject denying transplants to medical marijuana patients, the Justice Department issued racial profiling guidelines for federal law enforcement, more.
A Nevada legalization initiative is the first to qualify for the 2016 ballot, a new poll identifies an amorphous "marijuana middle," meth is on the rise in Iran, and so are poppies in the Golden Triangle, and more.
With the budget bill, Congress moves to block DC's voter-approved pot legalization, but also to block federal enforcement actions against medical marijuana where it is legal, a DC protest on the legalization move is set for this afternoon, and more.
Permission to Reprint:
This issue of Drug War Chronicle is licensed under a modified
Creative Commons Attribution license
. Articles of a purely educational nature in Drug War Chronicle appear courtesy of DRCNet Foundation, unless otherwise noted.