A Phoenix police officer shot and killed an unarmed black man while responding to reports of a drug deal taking place Tuesday night. Rumain Brisbon, 34, becomes the 37th person to die in US domestic drug law enforcement operations so far this year.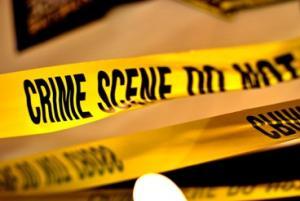 Unlike most drug war deaths, and undoubtedly because of the context of police officers escaping criminal charges in the deaths of unarmed black men Michael Brown and Eric Garner, this one led to angry protests.
An estimated 200 people rallied Thursday night in Phoenix to protest the killing. At press time, they were planning on marching to police headquarters to demand answers, including the name of the officer who shot and killed Brisbon.
According to KPHO TV News, citing police accounts, the unnamed Phoenix police officer had been on a burglary investigation when he learned that the driver of an SUV was allegedly selling drugs at a nearby 7-Eleven. After obtaining a description of the suspect and the license number of the vehicle, they officer get the address of the vehicle's owner and went to the apartment complex listed.
When he got to the apartment complex, someone told him the occupants of the SUV were selling drugs. When he approached the vehicle, the driver, later identified as Brisbon, got out, opened a rear door, and reached into the back seat. As Brisbon then closed the door, the officer ordered him to show his hands, but Brisbon instead placed one or both of them near his waistband.
The officer then drew his weapon. Brisbon fled into a corridor, where the officer caught up with him, and a struggle ensued. Brisbon put his left hand into his pocket, and the officer grabbed his hand, while telling him to keep his hand in his pocket. The officer wrote in his report that he believed he felt the handle of a gun while holding Brisbon's hand in his pocket.
The officer was not able to maintain his hold on Brisbon's hand and, fearing he had a gun, fired twice, striking Brisbon in the chest. He was pronounced dead at the scene.
Police didn't find a gun in Brisbon's pocket. Instead, they found a bottle of oxycodone tablets. Police did find a gun in the vehicle, along with a jar containing marijuana.
The officer was not injured.
Brisbon's criminal record included a DUI, two aggravated DUIs, driving with a suspended license, and two separate counts of "marijuana use and possession and failure to pay a fine."