DC's marijuana reforms remain under threat from congressional Republicans, Washington state's pot-sellers are feeling burdened by taxes, California doctors reject denying transplants to medical marijuana patients, the Justice Department issued racial profiling guidelines for federal law enforcement, and more. Let's get to it: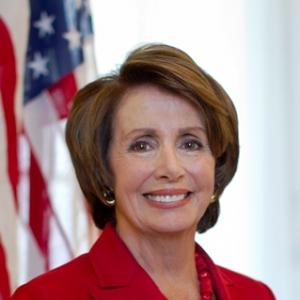 Marijuana Policy
Nancy Pelosi Pledges Support for DC Autonomy as Possible Battle Over Marijuana Reforms Looms. At a press conference last Friday, House Minority Leader Nancy Pelosi said she supported the District's autonomy, but stopped short of saying any Republican moves to block the implementation of decriminalization or legalization would be a "deal breaker" on agreement for a broader appropriations package. "I have expressed concerns about treating the District of Columbia in a fair way, respecting home rule," Pelosi said. "I'm not saying any one of them is a deal breaker, but I'm saying this is an array of concerns that we have: clean air, good food standards, workplace safety, fairness to the District of Columbia, how the top line dollar is allocated within the legislation." Rep. Andy Harris (R-MD) is leading a House effort to block federal funds being used for pot law reforms, and the Rep. Harold Rodgers (R-KY), head of the House Appropriations Committee wants to see Harris's amendment included in the appropriations bill. Stay tuned.
Tax Issues Fueling Concerns Among Washington State Pot Retailers. The state's 25% excise tax and the federal government's refusal to let pot businesses to deduct legitimate business expenses -- such as state taxes -- is putting the squeeze on the state's fledgling retail industry. That's helping to contribute to retail marijuana prices that are higher than black market prices, but still not enough to be profitable under the weight of the state and federal taxes. There could be a fix coming in the state legislature; efforts are also underway to change the federal tax code to recognize legal pot businesses.
Medical Marijuana
California Doctors Reject Denying Organ Transplants to Medical Marijuana Patients. The California Medical Association (CMA) voted unanimously this past weekend to urge transplant clinics in the state against removing patients from organ transplant lists based on their medical marijuana status or use. The CMA House of Delegates was in San Diego for its annual meeting, and voted Saturday on Resolution 116-14 in support of patients' ability to remain on transplant lists despite their medical marijuana use. "I am very proud of my colleagues at the CMA, who once again endorsed the principle that medical decision for the benefit of patients be based on science and not moralistic prejudices," said Dr. Larry Bedard, a retired Marin General Hospital emergency physician and 30-year CMA delegate who currently serves on its Marijuana Technical Advisory Committee.
Law Enforcement
Justice Department Unveils Racial Profiling Ban for Federal Law Enforcers. The Justice Department today issued guidelines that will ban federal law enforcement agents from profiling on the basis of race, religion, national origin, and other characteristics. The guidelines cover federal agencies within the Justice Department, including the FBI, the DEA, and the Bureau of Alcohol, Tobacco, Firearms and Explosives. They also extend to local and state officers serving on joint task forces alongside federal agents. The new guidelines will not apply to security screeners in airports and at border checkpoints, nor are they binding on state and local police forces.
International
Budapest Mayor Wants Mandatory Drug Tests for Teenagers, More. Mayor Mate Kocsis wants mandatory annual drug testing for city teenagers, as well as for elected officials and journalists. He said the idea was to target "those most at risk, decision-makers and opinion-formers." Kocsis is a member of the governing Fidesz Party, whose parliamentary group will discuss his proposal today. In August, Kocsis managed to get a needle exchange program for injection drug users shut down. He has also introduced legislation to ban picking through garbage and sleeping on the streets.