Big news from DC on Tuesday as congressional budget negotiators included language barring the use of federal funds to go after medical marijuana where it is legal, and a whole lot of news from California, too. Let's get to it: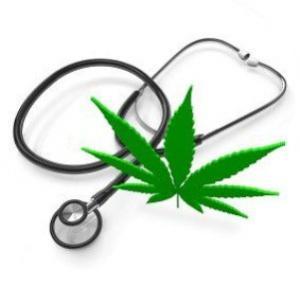 National
On Tuesday, a congressional budget deal blocked federal interference in medical marijuana states. In a deal hammered out Tuesday evening, the leaders of the House and Senate appropriations committees agreed on a budget bill that includes a measure curbing Justice Department enforcement efforts in states where medical marijuana is legal. The measure, in the form of an amendment offered by Rep. Dana Rohrabacher (R-CA), passed the House back in May. The relevant section of the bill, Section 538, lists all the states that have some form of legalized medical marijuana and says, "None of the funds made available in this Act to the Department of Justice may be used… to prevent such States from implementing their own State laws that authorize the use, distribution, possession, or cultivation of medical marijuana"
California
Last Tuesday, El Dorado County supervisors voted not to repeal the county's cultivation ordinance. Instead, supervisors decided to appoint a task force consisting of county counsel, the sheriff, DA and activists to come up with a solution that will protect patients' rights.
Also last Tuesday, Kern County supervisors approved civil lawsuits against collectives and cooperatives. The supervisors are going after 19 co-ops or collectives located in unincorporated areas of the county. The county previously sued other collectives and most of those have closed up shop.
Last Thursday, legislators filed statewide medical marijuana regulation bills. Legislators will try again next year to bring statewide regulation to the state's medical marijuana industry. Assemblymember Reggie Jones-Sawyer (D-Los Angeles) has filed Assembly Bill 26, which largely revives Tom Ammiano's failed AB 1894 from this year, while Rep. Rob Bonta (D-Oakland) has filed Assembly Bill 34, which is a one-sentence placeholder bill saying it is intended to regulate medical marijuana.
Last Saturday, California doctors rejected denying organ transplants to medical marijuana patients. The California Medical Association (CMA) voted unanimously this past weekend to urge transplant clinics in the state against removing patients from organ transplant lists based on their medical marijuana status or use. The CMA House of Delegates was in San Diego for its annual meeting, and voted Saturday on Resolution 116-14 in support of patients' ability to remain on transplant lists despite their medical marijuana use.
On Monday, the Siskiyou County planning division released its draft cultivation ordinance. The ordinance would limit outdoor grows to four plants on properties an acre or smaller, six plants on properties up to 2.5 acres, eight plants on up to five acres, and 10 plants on properties greater than five acres. Comments can be submitted via email at [email protected].
On Tuesday, Butte County supervisors approved spending $446,500 to enforce the county's cultivation ordinance. The ordinance limits the size of medical marijuana gardens to 50 square feet on property larger than a half-acre, 100 square feet on properties larger than five acres, and 150 square feet on properties larger than 10 acres. The ordinance also allows anonymous denunciations of alleged violations.
[For extensive information about the medical marijuana debate, presented in a neutral format, visit MedicalMarijuana.ProCon.org.]