NYPD officers are involved in two out of three of our corrupt cop reports this week, and a pair of thieving San Francisco cops round out the rogues' gallery. Let's get to it: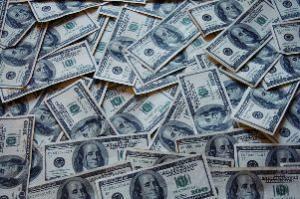 In Sunrise City, Florida,
an NYPD officer was arrested last Tuesday
while trying to buy 10 pounds of cocaine. Officer Philip LeRoy, a former Queens precinct "Cop of the Year," now faces charges of felony weapon possession, cocaine trafficking, and conspiracy to traffic cocaine.
Sunrise is notorious for its asset forfeiture-driven drug stings
. At last report, Le Roy was still in jail awaiting extradition.
In New York City, an NYPD officer was arrested last Friday for driving a drug dealer around, warning a cocaine dealer that police action was coming, and offering to arrange a heroin deal. Officer Merlin Alston allegedly told one cocaine supplier to "ghost" and "be gone" from a corner when police were coming, helped another dealer deliver cocaine, and offered to help the latter deal score some heroin. He is charged with official misconduct and conspiracy.
In San Francisco, two San Francisco police officers were convicted last Friday of stealing thousands of dollars worth of cash and other property from suspected drug dealers. Officer Edmond Robles and Sgt. Ian Furminger were found guilty by a federal jury of five and four counts respectively. There could be more guilty verdicts or plea bargains to come in this scandal, which began Public Defender Jeff Adachi released surveillance videos showing officers walking out of cheap SRO hotels with bags of residents' possessions.