With the budget bill, Congress moves to block DC's voter-approved pot legalization, but also to block federal enforcement actions against medical marijuana where it is legal, a DC protest on the legalization move is set for this afternoon, and more. Let's get to it: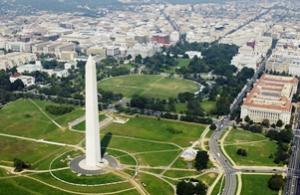 Marijuana Policy
Congressional Budget Deal Seeks to Block DC Legalization. The leaders of the House and Senate appropriations committees agreed on a budget bill Tuesday night that includes language seeking to block the District of Columbia from implementing the Measure 71 legalization initiative overwhelmingly approved by District voters. A bill summary provided by the House Appropriations Committee says the bill, which will be considered by the House and Senate later this week, "prohibits both federal and local funds from being used to implement a referendum legalizing recreational marijuana use in the District." While reform advocates were disappointed with outcome, some are suggesting that the bill's language can be parsed in such a way to render the congressional ban moot. That remains to be seen.
DC Protest Against Congressional Interference Set For Tonight. The DC Cannabis Campaign, sponsors of the DC legalization initiative, has announced a march on the US Capitol tonight to protest Congress's move to override the voters' decision to legalize marijuana in the District. Marchers will gather at the Justice Department at 9th and Pennsylvania NW at 5:00pm, then march to the Capitol at 6:00pm.
Anti-Marijuana Speakers Heckled at DC Heritage Foundation Event. Rep. Andy Harris (R-MD), author of the budget bill amendment attempting to block legalization in DC, along with Rep. John Fleming (R-LA), another strong opponent of letting the District set its own marijuana laws, were greeted by hecklers at a Heritage Foundation event Tuesday. "I don't want to listen to these lies," shouted one heckler as Harris took the podium. "The people voted," a second shouted. Harris laughed when asked about the heckler, then proceeded to claim that legalizing marijuana would lead to increased teen drug use -- a claim that has not been borne out so far in states that have legalized it.
Medical Marijuana
Congressional Budget Deal Blocks Federal Interference in Medical Marijuana States. In a deal hammered out Tuesday evening, the leaders of the House and Senate appropriations committees agreed on a budget bill that includes a measure curbing Justice Department enforcement efforts in states where medical marijuana is legal. The measure, in the form of an amendment offered by Rep. Dana Rohrabacher (R-CA), passed the House back in May. The relevant section of the bill, Section 538, lists all the states that have some form of legalized medical marijuana and says, "None of the funds made available in this Act to the Department of Justice may be used… to prevent such States from implementing their own State laws that authorize the use, distribution, possession, or cultivation of medical marijuana." The bill also includes similar language barring the use of Justice Department funds to interfere with hemp research authorized under the already approved Agricultural Act of 2014.
Drug Testing
Florida Governor's Drug Testing Crusade Costing State's Taxpayers. The state has racked up at least $307,000 in legal fees and court costs as it tried in vain to defend Gov. Rick Scott's (R) unconstitutional law mandating suspicionless drug testing of welfare applicants. And taxpayers are likely to shell out even more -- in legal fees to the ACLU of Florida, which took the state to federal court over the law. The bill could rise even higher if Scott decides to appeal the four federal court decisions that have found the law unconstitutional.
International
Isle of Jersey Rejects Islander's Requests to Use Medical Marijuana. Jersey's drug law allows the health minister to issue license for possess marijuana for "special purposes," but the island's parliament has voted against allowing three residents to use medical marijuana products. "It is unlikely that 'special purpose' was ever intended to cover medicinal use," said one senator. "While the law allows for the minister for health and social services to issue a licence for research and special purposes it does not provide for the minister to step into the shoes of a doctor and, in effect, take clinical decisions in respect of an individual case."
Indonesian President to Ban Clemency for Drug Offenders Facing Execution. President Joko Widodo said Tuesday that he plans to enforce the death penalty for people convicted of drug crimes. There are currently 64 drug offenders on death row, and he said he would reject clemency requests for them. "They are not on my table yet. But I guarantee that there will be no clemency for convicts who committed narcotics-related crimes," Jokowi said. The government's insistence on implementing the death penalty has drawn criticism from human rights defenders in the country.
India Cops Do "Workarounds" to Bust Mephedrone Sellers. The synthetic psychedelic stimulant drug mephedrone is not illegal under the Narcotic Drugs and Psychotropic Substances Act, and police are resorting to workarounds to "curb the menace." Mumbai police have instructed officers to arrest sellers under the penal code's offense of selling poison. And some police have even arrested sellers by charging them with selling methamphetamine, which mephedrone is not.