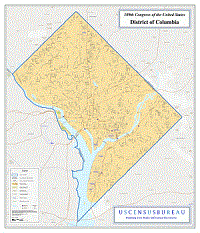 A new designed law proponents say is designed to help babies will actually hurt drug-using pregnant women, advocates say. It's bad science and bad policy, they say, and they will keep fighting it.
A Louisiana congressman is threatening to try to undo DC decriminalization law after a House hearing today.
First it said Kentucky could have its hemp seed for research purposes. Then it said it couldn't. Kentucky is getting fed up with the DEA, and is now going to federal court over hemp seed imports.
An initiative in the District of Columbia seeks to legalize marijuana this November, and StoptheDrugWar.org has joined the team.
An Birmingham, Alabama, man becomes the 15th person to die in US domestic drug law enforcement operations so far this year after a deputy shot him as he drove off from an interrupted drug deal. Police said he tried to run them over.
A Texas police officer has died after being shot Friday in a pre-dawn SWAT drug raid. The last time that happened, a grand jury refused to indict the shooter.
Strange goings on in Phoenix, some Philly narcs get their hands slapped, another prison guard gets in trouble, and a couple of crooked cops head for prison.
Another poll has marijuana legalization at the tipping point, a Colorado bill to form credit co-ops for pot businesses passes, an Illinois bill to let kids with epilepsy use medical marijuana is moving, a New York naloxone bill passes, Pittsburgh needle exchanges get some breathing room, and more.
House Republicans were "concerned" about DC's decrim at a hearing this morning, an Oregon poll shows a majority for legalization, harm reduction measures move in three states, an Oklahoma medical marijuana initiative is about to start signature-gathering, and more.
Elderly senators grumble about new-fangled rules allowing legal marijuana businesses to use the financial system, there are more legalization polls, an Oklahoma US Senate candidate is talking marijuana reform, there is medical marijuana initiative news, Minnesota passes asset forfeiture reform and the governor signs it, and more.
The DC marijuana legalization initiative picks up some welcomed support, there's a legal challenge to Washington state's ability to collect marijuana taxes, a Republican US senator talks drug reform and takes some jabs at Obama, fentanyl-laced heroin in killing people in Philadelphia.
The NFL is about to adopt a more sensible marijuana policy, the DEA will unblock imported hemp seeds so Kentucky can do some research, Minnesota legislators try to reach a compromise on medical marijuana, the rate of prescription overdose deaths is up, and more.
Permission to Reprint:
This issue of Drug War Chronicle is licensed under a modified
Creative Commons Attribution license
. Articles of a purely educational nature in Drug War Chronicle appear courtesy of DRCNet Foundation, unless otherwise noted.