A Jefferson County sheriff's deputy shot and killed a man who attempted to drive off in his vehicle after deputies broke up a drug deal in progress Friday night. The as yet unidentified 21-year-old Birmingham man becomes the 15th person to die in US domestic drug law enforcement operations so far this year.
[Editor's Note: The man remains unidentified as of May 14.]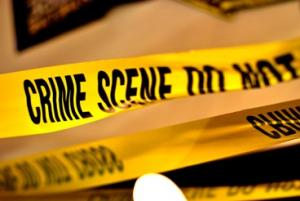 According to
Al.com
, citing Jefferson County Chief Deputy Randy Christian, when deputies came across a drug deal in progress near the Walmart on Parkway East, one of the suspects "tried to run the deputy over with a car."
The deputy then shot the man in self-defense, Christian said. He was pronounced dead at the hospital.
A substance believed to be heroin was recovered at the scene.
"The drug business always seems to end in tragedy or prison," Christian said. "There is no third option I'm aware of. I wish our young people could grasp that and just stay away from it."
[Ed: We wish that officials including Deputy Christian could grasp, or would allow themselves to grasp, why the drug business ends in tragedy or incarceration as often as it does. It's because of prohibition. -DB]