House Republicans were "concerned" about DC's decrim at a hearing this morning, an Oregon poll shows a majority for legalization, harm reduction measures move in three states, an Oklahoma medical marijuana initiative is about to start signature-gathering, and more. Let's get to it: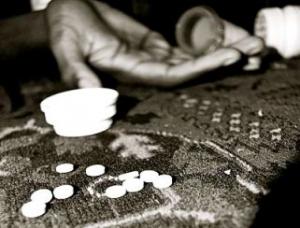 Marijuana Policy
House Panels Debates DC Decriminalization Law. Republican members of a House Oversight subcommittee sharply questioned the District's move to decriminalize the possession of small amounts of marijuana Friday but did not indicate they would move to overturn the legislation passed by District lawmakers this spring. Rep. John L. Mica (R-FL), the panel's chair, said he was "not here to negate District law" but doubted whether the city's law would address its stated goal of reducing racial disparities in marijuana arrests. The hearing came amid warnings that it could be a first step toward Congress overturning the measure. Del. Eleanor Holmes Norton (D) told the committee it was inappropriate for the House to hold a hearing on only the District's laws when "18 states have decriminalized marijuana, 21 states have legalized medical marijuana and two states have legalized marijuana. She told The Washington Post in an interview she doubted Republicans would move directly to overturn the law. Click on the link to get more flavor of the hearing.
Oregon Poll Has 54% for Marijuana Legalization. In what is moderately cheery news for Oregon marijuana initiative organizers, a new OPB has support for legalization at 54%. Two different initiative campaigns are in the signature-gathering phase, so voters could have the chance to vote twice to legalize it. This is only moderately cheery news because initiative experts like to see support at 60% or higher at the beginning of a campaign, and because the poll's +/- 4.9% margin of error could mean support is really only at 50%. Still, the trend seems to be in the right direction. The last poll from OPB that asked about legalization a year and a half ago only had support at 43%.
New York City Pot Arrests Drop, But Only Moderately. Minor marijuana arrests in New York City have plunged in recent years amid questions about police tactics. But new statistics show the arrests dropped more modestly in the first three months of a new mayoral administration that has pledged to reduce them. Arrests for the lowest-level marijuana crime fell 34% in the first quarter of 2013 -- and 9% in the first quarter of this year, to roughly 7,000, according to state Division of Criminal Justice Services data obtained by The Associated Press. Both comparisons are to the same period in the previous years. Drug reform activists said this year's numbers show that problematic police practices continue despite new Mayor Bill DeBlasio's criticism of high marijuana arrest numbers.
Medical Marijuana
Oklahoma Initiative Will Start Signature Gathering May 18. The Oklahoma Compassionate Cannabis Campaign will begin signature-gathering for its medical marijuana initiative on May 18. The campaign needs 155,216 valid voter signatures to qualify for the November ballot.
Minnesota Medical Marijuana Study Bill Wins House Committee Vote. A bill that would fund a study on the therapeutic effects of marijuana was approved by the House Ways and Means Committee Thursday. Senate File 2470 was filed by Rep. Carly Melin (DFL-Hibbing) after her earlier, full-fledged medical marijuana bill, House File 1818 was blocked by law enforcement and the governor. It now goes to the House floor. Meanwhile, Senate File 1641, the companion to Melin's earlier bill, remains alive in the Senate.
Harm Reduction
California Overdose Antidote Bill Passes Assembly. A bill to expand access to the overdose reversal drug naloxone (Narcan) unanimously passed the Assembly Thursday. Assembly Bill 1535 would permit pharmacists to furnish the lifesaving drug to family members; people who may be in contact with a person at risk of an opiate overdose; or to the patient requesting it, pursuant to guidelines to be developed by the state's boards of pharmacy and medicine. It also ensures proper education and training for both the pharmacists and the consumers. The bill now moves to the Senate.
Louisiana Overdose Antidote Bill Wins Senate Committee Vote. A state Senate panel gave quick approval Wednesday to legislation that would allow first responders to provide a life-saving drug to those overdosing on heroin. House Bill 754 would give law enforcement officers, firefighters and emergency medical personnel the authority to administer a drug that reverses the effects of heroin during an overdose. The Health and Welfare Committee sent the measure to the Senate floor for debate.
Minnesota Legislature Approves Overdose Antidote, Good Samaritan Bill. Both the House and the Senate voted Wednesday to approve a measure allowing first responders, law enforcement and some nonmedical professionals to administer a drug that can counteract the effects of a heroin overdose and also provides immunity to users who call 911 in the event of an overdose. House File 2307 now awaits the signature of Gov. Mark Dayton (DFL).
Foreign Policy
GOP Bill Would Define Hezbollah as Global Drug Kingpin. Rep. Mark Meadows (R-NC) has introduced a bill aimed at weakening the Lebanese Shiite militant group Hezbollah. "The Hezbollah International Financing Prevention Act (House Resolution 4411) broadens financial sanctions against the group, targets its propaganda television station al-Manar, and urges the president to define Hezbollah as a 'global drug kingpin,' giving the administration another weapon to cripple Hezbollah's operations. The bill also codifies into law the policy of the United States to prevent Hezbollah's global logistics and financial network from operating," Meadows wrote in a press release. The measure has been referred to the House Foreign Affairs and Financial Services committees.