A Killeen police officer died Sunday, two days after being shot during a pre-dawn SWAT drug raid. Detective Charles "Chuck" Dinwiddie becomes the 16th person to die in US domestic drug law enforcement operations so far this year.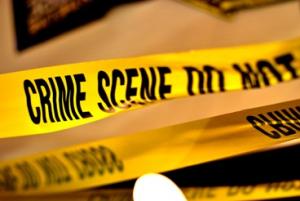 According to
KDHN News
, members of the Killeen Police Department SWAT team had begun breaking through a window as they served a drug search warrant at 5:30 a.m Friday, when someone inside opened fire on the intruders, wounding four officers.
Dinwiddie was shot in the face and spent two days in critical condition before dying of his wounds Sunday afternoon.
The three other officers wounded all survived. Police said two of them were saved by their protective gear, while the third was shot in the thigh.
Police identified the shooter as apartment resident Marvin Louis Guy, 49. He faces three counts of attempted murder. Authorities are likely to try to upgrade one of those to capital murder.
But in the last case of a Texas police officer killed breaking into someone's home in a SWAT drug raid, the grand jury refused to indict the shooter for the death. That was just four months ago.