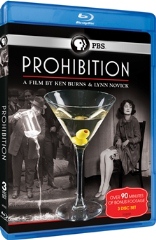 Support the work of StoptheDrugWar.org with a donation of $50 or more and you can receive a complimentary copy of the PBS documentary "Prohibition" on DVD or Blu-ray -- 90 minutes of bonus footage not seen on TV!
The number of people in prison in the US has dropped for the first time since 1972, and the number of people under correctional supervision has declined for the second year in a row. Is a sea change at hand?
Ignoring strong evidence that needle exchange programs prevent the spread of AIDS and other blood-borne diseases, the US Congress has decided to ban the use of federal funds for them.
Iran is executing hundreds of drug offenders, and that violates international law, says Amnesty International in a new report condemning the killings.
Former New Mexico Gov. Gary Johnson is set to give up on the Republicans and seek the Libertarian Party presidential nomination, Politico.com is reporting.
More restrictions on medical marijuana, more California dispensaries close, more Montana dispensary operators head for federal prison, and California activists file an initiative to regulate and tax the industry at the state level.
2011 is wrapping up as slightly less bloody than 2010 in Mexico's plague of prohibition-related violence, but the death toll this year is still well above 10,000.
A North Carolina law aimed at heroin traffickers is rolling up people with pain pills and sending them to prison for a long, long time.
Montreal wants four safe injection sites for hard drug users. The city's public health agency and mayor have given the okay, but now they need provincial funding and federal approval.
There's big problems in the Nassau County, Florida, sheriff's office, and more drug prohibition-related police misconduct as well.
Events and quotes of note from this week's drug policy events of years past.
Permission to Reprint:
This issue of Drug War Chronicle is licensed under a modified
Creative Commons Attribution license
. Articles of a purely educational nature in Drug War Chronicle appear courtesy of DRCNet Foundation, unless otherwise noted.