In Fernandina Beach, Florida, the Nassau County Sheriff's Office is being investigated by the FBI in a wide ranging corruption and civil rights abuses probe. Allegations include Sheriff Tommy Seagraves blocking the drug prosecution of the wife of a close friend, detectives using steroids, job-related kickbacks, marijuana grow lamps and beer keg taps that disappeared after being seized in drug raids, physical assaults on drug suspects, improper use of department property, and ongoing misconduct in the narcotics unit. Part one of the Florida Times Union's two-part investigative report on the sordid story is available at the link above. Part two is forthcoming.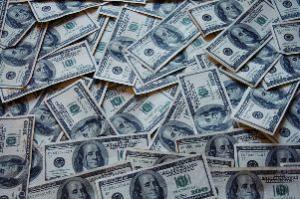 In Rogersville, Tennessee,
a former Hawkins County sheriff's narcotics detective was indicted December 15
on charges he was stealing drugs from the evidence room. Brad Depew was hit with a 68-count indictment after he was caught on videotape breaking into the locked evidence room with a screwdriver and exiting with evidence envelopes containing drugs. A subsequent search of his home turned up unspecified quantities of the Schedule II narcotics oxycodone and methadone, the Schedule III narcotic dihydrocodeinone, and Schedule IV tranquilizers alprazolam, diazepam and clonazepam, which matched the kinds of pills missing from the evidence room. The search also turned up 26 grams of cocaine, a half gram of meth, and drug paraphernalia, including scales, baggies, a pipe, screens, spoons and straws. None of that come from the evidence room, though. He faces 47 counts of evidence tampering, as well as possession of cocaine with intent to deliver, possession of meth with intent to deliver, official misconduct, four counts of burglary, four counts of possession of burglary tools, two counts of possession of drug paraphernalia, two counts of theft under $500 for the actual evidence envelopes, and six counts of misdemeanor drug possession for the drugs found at his residence. Depew worked as a detective on the HCSO Narcotics Unit and 3rd Judicial District Drug Task Force for more than a decade. He is free on $100,000 bond pending trial.
In Atlanta,
two Talbot County sheriff's deputies pleaded guilty December 14
to ripping off drugs and money from motorists they targeted. Deputies Alvin Malone and Jeff Sivell admitting using a confidential informant to identify vehicles carrying drugs and drug money, then seizing the dope and cash and splitting it with the snitch. Each pleaded guilty to one count of violating the Hobbs Act, or attempted extortion by a public official. They will be sentenced in February and are looking at up to 20 years in federal prison.
In St. Louis,
a former St. Louis sheriff's deputy pleaded guilty December 14
to charges he bought heroin while on duty and chauffeured a drug dealer around the city. Jason Stewart, 31, copped to a single count of being a drug addict in possession of a firearm. He went down after he went to an area of the city known for drug dealing that happened to be under federal and local police surveillance. He had just conducted a transaction when he was pulled over, and police found a fifth of a gram of heroin, drug paraphernalia, and a bottle of urine wrapped in a hand warmer, which he said he carried with him to thwart drug tests. He faces up to 10 years in prison, but will reportedly be sentenced to 18 to 30 months.
In Beaumont, Texas,
a Beaumont police officer resigned Monday
after being accused of leaking confidential information in a drug investigation. Officer Eugene Wilson had been suspended with pay. No charges are being filed against him.
In Haskell, Texas,
a former Haskell police officer was sentenced Monday
to seven years probation for planting drugs in a man's vehicle. William Glass had resigned from the department last year just before he was about to take a lie detector test over an allegation that he planted methamphetamine in a man's vehicle during a traffic stop. He was indicted on charges of fabricating physical evidence, possession of a controlled substance, and official oppression, but he copped a plea to just the first count. The meth had come from an earlier drug bust.