So much is going on in the world of medical marijuana that we cannot adequately cover it all through news briefs and the occasional feature article. The news briefs and feature articles will, of course, continue, but we now include a weekly medical marijuana update at least noting all those stories we are unable to cover more comprehensively. Here's the latest: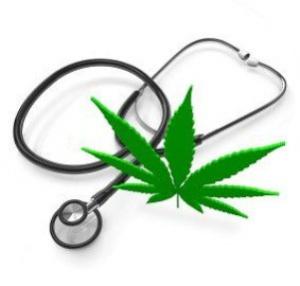 California
On December 14,
a federal judge in San Diego rejected a request from medical marijuana advocates
for an injunction to halt federal enforcement actions against dispensaries there. The ruling followed his November ruling rejecting a temporary restraining order. US District Judge Dana Sabraw rejected arguments that the feds were engaging in selective prosecution by not targeting dispensaries in other states and that use of medical marijuana has become a protected right. Sabraw noted that the federal government was prosecuting some dispensaries in other states and ruled that using marijuana as medicine is not a fundamental right protected by the US Constitution. The suit is not dead, but the government is now expected to file a new motion to dismiss the case.
Also on December 14,
NORML dismissed James Benno, the director of its Redding chapter
, after his angry outburst during a meeting of the Shasta County Board of Supervisors the night before as the supervisors voted to ban dispensaries in the county's unincorporated areas. NORML also apologized to the supervisors and suspended the Redding chapter. Benno's behavior prompted an editorial in the Redding Record Searchlight,
Nasty Outbursts do Nothing for Marijuana Cause
.
On December 15,
the Fresno city council voted to ban outdoor medical marijuana cultivation
within the city limits. Fresno County banned outdoor grows last year. The vote came after Fresno police went to the council seeking an immediate ordinance "to prevent the cultivations from starting next year." Police cited the shooting death of a local man during an attempted marijuana heist in a backyard last year. The emergency measure took effect immediately and must be renewed within 45 days. A final permanent ban is expected in April, and it would make growing marijuana a violation of (no pun intended) the city's weed abatement ordinance. Local growers are holding meetings to figure out what to do next.
On December 15,
the Butte County Registrar of Voters certified a referendum petition
turned in by opponents of a ban on medical marijuana dispensaries in the county. The petitioners are trying to reverse a recent vote by county supervisors to ban dispensaries. Supervisors will take up the issue at their next meeting. They can either reverse their decision or put the matter before the voters on the June ballot.
On December 15, medical marijuana advocates filed a proposed 2012 ballot initiative to license, regulate, and tax the industry at the state level. The initiative, the
Medical Marijuana Regulation, Control, and Taxation Act
was filed by a coalition that includes
Americans for Safe Access
,
California NORML
, the
Drug Policy Alliance
and the United Food and Commercial Workers union, which represents some dispensary workers.
"We think that this initiative will create a level playing ground that law enforcement will embrace because it creates a sensible process," said Dan Rush, national director of the United Food and Commercial Workers' medical cannabis division. "The US attorneys became hostile to medical marijuana in California and what we are doing is offering a responsible, dignified and sincere approach to the citizens of California."
Look for a feature article on the initiative in coming weeks.
On Friday,
Sacramento County's Magnolia Wellness Center closed down
but only after offering free grams and discounts on top-tier medical marijuana strains to its clients. Hundreds of customers of what was possibly the largest dispensary in the county lined up for the final day, with many expressing great unhappiness with the federal crackdown and an aggressive campaign by the county to shut down dispensaries via citations for building code and zoning violations. The county had seen as many as 99 dispensaries open in the past two years. Now there are only five left. The closing of Magnolia left 25 unionized bud tenders and other workers out of jobs in a county where the unemployment rate is 11.8%.
On Saturday,
the Marin Alliance for Medical Marijuana in Novato closed its doors
in the face of threats of federal prosecution. The Alliance was the oldest operating dispensary in the state and had a good working relationship with local officials, but ran afoul of the feds because it was located too close parks and schools. It closed after it was served an eviction notice by its landlord, who had received a threat letter from US Attorney for Northern California Melinda Haag. Co-founder and longtime Alliance operator Lynette Shaw also formally severed her connection with the Alliance, saying she was "in great danger," presumably of federal prosecution.
On Monday,
San Diego medical marijuana collectives unveiled a proposed ballot initiative
that would regulate storefront operators and generate additional revenue through a sales tax to the city of San Diego. The move comes after years of futile efforts to get the city council to enact a friendly ordinance regulating dispensaries and as both local and federal prosecutors are cracking down on dispensaries in the area. The same collectives earlier this year collected enough signatures to successfully repeal a restrictive city ordinance. If they get enough signatures this time, the measure will be on next November's ballot.
Montana
On December 15,
three medical marijuana dispensary operators were sentenced in federal court
to a year in prison each. Joshua Schultz, Jesse Leland, and Jason Burns could have faced a five year prison sentence, but the US Probation Office recommended two to 2 ½ years under sentencing guidelines.
US District Court Judge Charles Lovell went a step further, saying: "The sentencing range that established the guidelines has been, in the judgment of the court, excessive for utilization in this particular case under what I find to be very unusual circumstances. While it is true that the law was violated and while it is true that the computation set forward by the US Probation Office complies with the guidelines in an ordinary case, this is not an ordinary case as to each of the three defendants."
The three men had all operated dispensaries in compliance with Montana state law and believed they were safe from federal prosecution because of the Justice Department's 2009 Ogden memo. But their dispensaries were among more than two dozen hit in March raids by the feds, and they were arrested and jailed on about 25 charges each, including manufacturing and distributing marijuana and money laundering.
On Tuesday,
a Whitefish man who helped run a medical marijuana dispensary was sentenced
to a year and half in federal prison. Ryan Blindheim, 34, had helped operate the Black Pearl dispensary in Olney along with Evan Corum, also of Whitefish. Corum earlier pleaded guilty to money laundering and was sentenced to six months in prison. Blindheim pleaded guilty to money laundering and conspiracy to manufacture marijuana. Black Perl was among the more than two dozen medical marijuana businesses raided by the feds in March.
Washington
On December 14,
Seattle marijuana defense attorney Douglas Hiatt filed a lawsuit
challenging the city's ordinance regulating medical marijuana dispensaries. The lawsuit argues that the ordinance is unconstitutional because it requires dispensary operators to admit they are taking actions that are illegal under federal law.