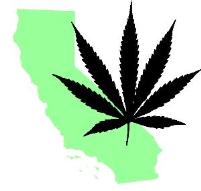 Ohio medical marijuana patients are growing increasingly tired of waiting for the legislature to act, so they are now planning two different initiative campaigns aimed at November 2012.
With "At the Devil's Table," investigative journalist William Rempel takes the reader on a ride to the dark heart of the Cali cartel. And what a ride it is!
In a historic step, the nation's largest and oldest black advocacy group has formally come out against the war on drugs.
Americans for Safe Access is appealing in the federal courts the DEA's decision to keep marijuana Schedule I under the Controlled Substances Act.
The violence rages unabated in Mexico...
A sheriff whose alleged theft from the evidence room might be excused, a prison guard who also heads a violent biker gang, another prison guard with dope and an eye for the ladies, a pill peddling suburban cop, and a bribe-taking small town cop all make the rogues' gallery this week.
Faced with rising drug overdose deaths, New York is the latest -- and largest -- state to pass a 911 Good Samaritan law allowing people to seek help without fear of prosecution.
The first horse is out of the gate in the California 2012 marijuana legalization initiative sweepstakes.
Americans feel pretty strongly that welfare applicants and recipients should be subject to drug testing, according to a new poll, but the findings could be skewed.
Marijuana arrests jumped in Canada last year, and activists want to know why.
Events and quotes of note from this week's drug policy events of years past.
Permission to Reprint:
This issue of Drug War Chronicle is licensed under a modified
Creative Commons Attribution license
. Articles of a purely educational nature in Drug War Chronicle appear courtesy of DRCNet Foundation, unless otherwise noted.