Americans for Safe Access (ASA), the country's leading medical marijuana advocacy group, last Thursday filed an appeal challenging the Obama administration's recent decision to keep marijuana classified as a dangerous drug with no medicinal value. The appeal comes just two weeks after the DEA belatedly denied a 2002 petition seeking to have marijuana removed from Schedule I of the Controlled Substances Act.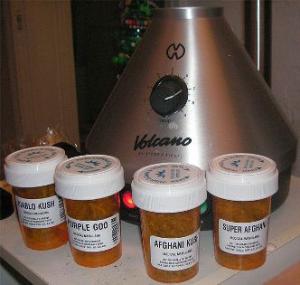 Schedule I is reserved for drugs that have "a high potential for abuse," "no currently accepted medical use in treatment in the United States" and "a lack of accepted safety for use of the drug or other substance under medical supervision."
In refusing to down-schedule marijuana, the DEA ignored the 1988 ruling of its own Administrative Law Judge
Francis Young
, who found, "Marijuana, in its natural form, is one of the safest therapeutically active substances known to man." Since then, medical marijuana has been approved in 16 states and the District of Columbia, and the scientific literature on the medical efficacy of marijuana has become enormous.
ASA said it will argue in a forthcoming appeal brief that the federal government decision was not supported by the evidence and that it erred in refusing to down-schedule marijuana.
"By ignoring the wealth of scientific evidence that clearly shows the therapeutic value of marijuana, the Obama Administration is playing politics at the expense of sick and dying Americans," said ASA chief counsel Joe Elford. "For the first time in more than 15 years we will be able to present evidence in court to challenge the government's flawed position on medical marijuana."
ASA and other medical marijuana advocates viewed the DEA refusal to reschedule marijuana less as a defeat than as an opportunity to get the matter before the courts. The last time, the federal bench dealt with the medical efficacy of marijuana was in 1994, and the case for therapeutic cannabis has only grown stronger since then.