New numbers from Statistics Canada show marijuana arrests jumped dramatically last year. According to its annual crime report, pot possession arrests increased 14% last year, and accounted for more than half (54%) of all drug arrests in Canada. That has advocates crying foul.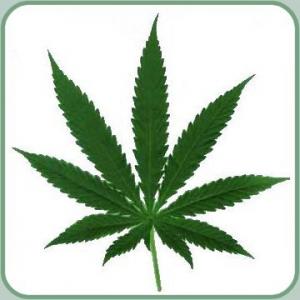 Some 58,000 Canadians were arrested for marijuana possession in 2010, and another 18,000 were arrested for marijuana trafficking, also up significantly with a 10% increase over 2009.
Cocaine possession and trafficking arrests actually declined, down 6% and 4%, respectively, but arrests for all other drugs also increased. Arrests for drug possession were up 10% and for drug trafficking up 5%.
The increase in drug arrests comes amidst a decline in arrests for most other criminal offenses. Almost every category of violent crime dropped, with overall violent crime down 3%, while a similar portrait emerged with property crime. Every category of property crimes decreased, with overall property crime down 6%.
The marijuana arrest figures got under the skin of the Vancouver-based
Beyond Prohibition Foundation
, which laid into the Conservative government of Prime Minister Stephen Harper over the uptick, as well as over its medical marijuana policies and its efforts to impose mandatory minimum sentences for cultivating as few as six pot plants.
"What we are seeing is a coordinated effort led by the Conservative government to crack down on simple marijuana possession as part of a multi-billion dollar increase in the war on drugs. At a time when almost every country in the world is recognizing the total and abject failure of the war on drugs, this Conservative government is increasing spending by billions of dollars" said Kirk Tousaw, executive director of the Beyond Prohibition Foundation.
"Mr. Harper continues to talk about how government spending needs to be reduced, and how we can't afford social programs, yet he is pouring billions into the failed drug war," Tousaw continued. "Why? Why did 58,000 Canadians need to be arrested over a plant that more Canadians want legalized than voted for Conservative candidates? Why is Mr. Harper spending billions to arrest Canadians for simple marijuana possession?"
"It's become clear what this government's priorities are," said Jacob Hunter, the foundation's policy director. "A crackdown on simple marijuana possession, mandatory minimum sentences for growing even one marijuana plant, and a dismantling of the medical marijuana program. This is nothing less than a total war on marijuana" said Jacob Hunter, the foundation's policy director.
Canadian marijuana activists, who seemed so close to freeing the weed just a few years ago, have their work cut out for them.