A sheriff whose alleged theft from the evidence room might be excused, a prison guard who also heads a violent biker gang, another prison guard with dope and an eye for the ladies, a pill peddling suburban cop, and a bribe-taking small town cop all make the rogues' gallery this week. Let's get to it: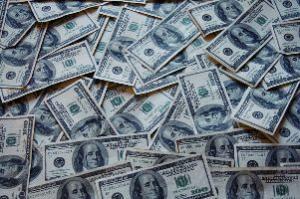 In Ashford, Georgia,
the Turner County sheriff is under a criminal investigation
by the Georgia Bureau of Investigation over allegations he removed a large amount of marijuana from his department evidence room and gave it to a friend who is a cancer patient. Sheriff Roy Wiley has been keeping a low profile since the investigation began July 8. Wiley allegedly instructed one of his officers to take the pot so he could give it to the friend with cancer. The GBI won't confirm that, but they did acknowledge they are investigating Wiley.
In Louisville, Kentucky,
a state prison guard was arrested was arrested July 12
on federal murder and racketeering charges, and he allegedly heads the Louisville chapter of a violent, drug-funded motorcycle gang, too. Carlos Wesley "Pit Bull" Rose, 48, was arrested on evidence that he conspired in gang activities and acquired materials for a pipe bomb to kill members of a rival motorcycle club in Chicago. His arrest was one of 18 arrests of Wheels of Soul members in a two-year investigation charging them with various acts of violence, robbery, drug trafficking and extortion in four cities across the Midwest. The Wheels are a biker gang operating in at least 20 states. Rose worked as a guard at the Kentucky State Reformatory in La Grange beginning in 2006.
In Hempstead, New York,
a Hempstead police officer was arrested July 20
on charges he was peddling pain pills. Brian Jones, 38, a nine-year veteran of the force, allegedly sold oxycodone and oxymorphone tablets to a confidential informant on two separate occasions in May, and had more than a half-ounce of oxycodone tablets in his vehicle when he was arrested. He is charged with second degree criminal sale of a controlled substance, four counts of third degree criminal sale of a controlled substance, fifth degree criminal sale of a controlled substance and third degree criminal possession of a controlled substance. He has been suspended without pay and faces up to 10 years in prison if convicted.
In Frankfort, Kentucky,
a guard at a women's prison was arrested last Friday
on dozens of charges he sexually abused prisoners and supplied drugs to them. Sgt. James Johnson, serving at the Kentucky Correctional Institute for Women in Peewee Valley, went down after a brief investigation occasioned by a complaint filed against him. He was arrested at the Frankfort state police quarters, and faces 25 counts of second-degree sexual abuse, 50 counts of official misconduct, one count of second-degree trafficking in a controlled substance and one count of first-degree promoting contraband. At last report, he was being held at the Shelby County Detention Center Friday night.
In St. Louis,
a former Bridgeton police officer was sentenced July 21
to two years in prison for taking a $5,000 bribe and obstructing a federal law enforcement investigation. Scott Haenel went down in an FBI sting in which he agreed to cooperate in a money laundering scheme involving drug money, and was paid for his help. That money came from the FBI. He also used his official position to tell his co-conspirators that DEA agents and local police were going to search his residence and tell them to get the cash out of there before the officers arrived. He pleaded guilty in April to one felony count each of accepting a bribe and obstruction of justice.