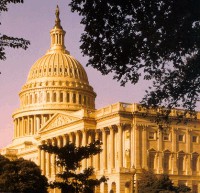 The Obama Justice Department's "clarification" of its approach to medical marijuana is causing reactions ranging from dismay and disgust to confusion among advocates. Battle lines are being drawn.
A lot of federal crack prisoners are going to get out early after the US Sentencing Commission made sentencing guideline amendments reducing crack sentences retroactive. That's a big deal.
A bipartisan group of US Representatives has introduced Congress's first bill to end the federal prohibition of marijuana. Please visit our action alert web site to take action in support.
A judge's ruling Thursday is a "partial victory" for medical marijuana in Montana, advocates said. But this is by no means the end of the fight.
The Mexican government appears to be going after the Zetas, which must please the cartel's rivals.
A Florida 2010 Officer of the Year goes down, so does a Georgia police officer and a Georgia jail guard.
A legislative commission with a broad mandate is set to reexamine Indiana's marijuana laws, and everything is on the table.
The Mississippi Tea Party and some of its affiliates claim to want to impose a welfare drug testing program of a type already found unconstitutional by the federal judiciary.
An initiative making adult pot possession the lowest law enforcement priority in Portland, Maine, has handed in more than enough signatures to qualify for the November ballot.
An undercover drug operation in suburban Chicago gone "out of control" led to a shoot-out and car chase in a strip mall parking lot and generated the 31st drug law enforcement killing of the year.
It's no longer a crime to grow a pot plant on your balcony in Italy, that country's high court has ruled.
Events and quotes of note from this week's drug policy events of years past.
Permission to Reprint:
This issue of Drug War Chronicle is licensed under a modified
Creative Commons Attribution license
. Articles of a purely educational nature in Drug War Chronicle appear courtesy of DRCNet Foundation, unless otherwise noted.